Elgin

Window Hardware Repair
Professional Window Hardware Repair company
Highland Ave, Elgin, IL 60123
08:00 - 17:00

Monday
08:00 - 17:00

Tuesday
08:00 - 17:00

Wednesday
08:00 - 17:00

Thursday
08:00 - 17:00

Friday
09:00 - 14:00

Saturday
Closed

Closed

Sunday
Doesn't open or stay up?
Fix first replace at worst! We Install, Repair and Replace
Other Servises
Need Window Hardware Repair?
Hire the repair man you can trust!
847-796-5126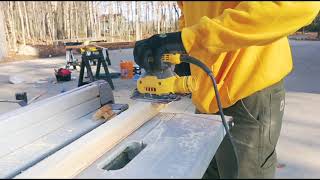 Window Hardware Repair in Elgin IL
Window Hardware Repair Near Me
Get a FREE Estimate
Our specialist will do a full newew of your windows.
We focus only on your needs!
Window Hardware Repair in Elgin
Window mechanisms often needs repair and, in some cases, replacement. Repair of window fittings consists in eliminating serious malfunctions of the fittings, when the adjustment no longer helps. In some cases, this is also the replacement of old fittings with new ones. Repairs may be necessary due to the choice of low-quality, cheap fittings for windows and non-observance of the rules for the operation of window structures. ARGO Glass&Windows company can offer you a high-quality repair service in Elgin, Illinois.
When to repair the hardware in Elgin, near me: we list the causes of breakdowns
Actions that entail the repair of window fittings are as follows:
Pollution. Parts of the hardware system must be cleaned without fail, and this should be done regularly, for which, in fact, prevention is necessary. Chronic pollution can gradually disable even completely serviceable elements.
Lack of lubrication. This problem is almost identical to the first point and also applies to compliance with the necessary measures. Fittings need periodic adjustment, because without this they will begin to wear out and rust.
Excessive effort. When interacting with a window glazing system, you should measure the pressure and, in general, the use of force, since you can accidentally break off a fragment of the handle and other fittings.
Mechanical damage. During repair work, careless operation of the window or sudden opening of the sash, the fittings often deteriorate: broken lock or keeper, as well as balancer and operators.
General system failure. After that, we are not talking about any adequate work of the window - the intervention of the master is necessary.
If you live in Elgin, ARGO Glass&Windows company can support you, fixing all the fittings in your house with professional service.
Services in Elgin, which are closely related to repair of mechanisms:
Where to order window mechanisms repair
Our site provides comprehensive information for visitors, living in Elgin, so by calling us on or simply leaving a request on the site, you will immediately receive professional advice, practical advice, and if necessary, order a call from the master at a convenient date and time. The cost of repairing window fittings fluctuates depending on the amount of work and the complexity of its implementation, but at the same time it remains within reasonable, acceptable limits. Contact us and we will give your windows or doors in Elgin a second life.
Map of Elgin, Illinois