Evanston

Window Hardware Repair
Professional Window Hardware Repair company
Ridge Ave, Evanston, IL 60201
08:00 - 17:00

Monday
08:00 - 17:00

Tuesday
08:00 - 17:00

Wednesday
08:00 - 17:00

Thursday
08:00 - 17:00

Friday
09:00 - 14:00

Saturday
Closed

Closed

Sunday
Doesn't open or stay up?
Fix first replace at worst! We Install, Repair and Replace
Other Servises
Need Window Hardware Repair?
Hire the repair man you can trust!
847-796-5126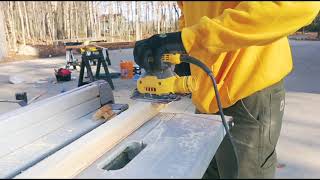 Window Hardware Repair in Evanston IL
Window Hardware Repair Near Me
Get a FREE Estimate
Our specialist will do a full newew of your windows.
We focus only on your needs!
Window Hardware Repair in Evanston
Window fittings are a set of different elements, that ensure the holding and functioning of the sashes. With their help, the window opens, closes, and is fixed in the ventilation position. These include hinges, locks, handles, folding mechanisms and accessories. Most of the details are connected by common, internal mechanisms.
When it's time to get the hardware repair in Evanston, near me
The first signs of poor quality fittings:
Tight handle (closes very badly or breaks).
The handle rotates 360 degrees.
The handle is jammed in one position (does not rotate).
Broken lock or keeper.
Most often, breakdowns occur due to improper adjustment of balancer and operators or improper maintenance. In all these and other possible cases, it is necessary to urgently get the support of professionals in Evanston. ARGO Glass&Windows company can offer you a professional service for hardware repair in Evanston. Our team of experienced craftsmen will fix any existing problems, that you can have in your house.
Some extra services for residents of Evanston:
Why is it better not to put off calling the master in Evanston?
If initially the breakdown was trivial, a good specialist would solve the problem quickly and inexpensively. That is why it is important to immediately contact the professionals, and not try to fix the breakdown yourself. Without understanding the nuances, you can finally break the window mechanism. It is also not worth delaying the call of the master - a small malfunction within a few days can turn into a serious problem. Accordingly, the cost of repairs in Evanston will also increase.
Map of Evanston, Illinois