Evanston

Window Replacement
Professional Window Replacement company
Ridge Ave, Evanston, IL 60201
08:00 - 17:00

Monday
08:00 - 17:00

Tuesday
08:00 - 17:00

Wednesday
08:00 - 17:00

Thursday
08:00 - 17:00

Friday
09:00 - 14:00

Saturday
Closed

Closed

Sunday
WE OFFER WINDOWS AND DOORS
For every Budget and Style We Install, Repair and Replace
Other Servises
Need Window Replacement?
Hire the repair man you can trust!
847-796-5126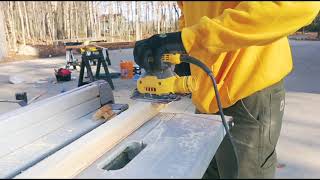 Window Replacement in Evanston IL
Window Replacement Near Me
Get a FREE Estimate
Our specialist will do a full newew of your windows.
We focus only on your needs!
Window Replacement in Evanston
Over time, homeowners are wondering whether to replace their windows. Window replacement is a solution for your comfort. Unlike old window structures, new windows are not blown out, isolate the room from street noise, and do not require complex maintenance. Structures can last longer if you choose a good installation company. ARGO Glass&Windows can offer the best window replacement service in Evanston, Illinois, performing the excellent result.
When windows need the window replacement service in Evanston, near me?
Each has its own reason, for example change the type of window (casement, wood or double hung are the most popular), but in general there are several most common reasons.
Replacing an outdated window that has already served its purpose.
Also change the windows for greater harmony with the environment.
Another reason for replacing windows is incorrect installation of glass or the whole window.
Broken glass in the window.
At the same time, whatever reason for window replacement is the main one in this particular case, you should entrust your windows to experienced professionals. ARGO Glass&Windows company can offer you a professional service for window replacement in Evanston. Our team of experienced craftsmen will fix any existing problems with casement, door or double hung window, that you can have in your house.
Services in Evanston, which are closely linked to window replacement:
Options to get the best window replacement in Evanston
ARGO Glass & Windows offers services for the complex repair of window systems, replacement of windows in Evanston. To order a window replacement service, you can make an application on the website or call us by phone. Managers will advise and answer questions such as the approximate cost of window replacement service, whether it is possible to replace windows in an apartment or a private residential building, after which they will draw up an application and send a representative for measurement. The specialist will conduct an inspection, take all the necessary measurements, and then start window replacement, completing it as soon as possible, which will allow you to save your valuable time.
Map of Evanston, Illinois