Franklin Park IL

Window Repair
Professional Window Repair company
Belmont Ave, Franklin Park, IL 60131
08:00 - 17:00

Monday
08:00 - 17:00

Tuesday
08:00 - 17:00

Wednesday
Closed

08:00 - 17:00

Thursday
08:00 - 17:00

Friday
09:00 - 14:00

Saturday
Closed

Sunday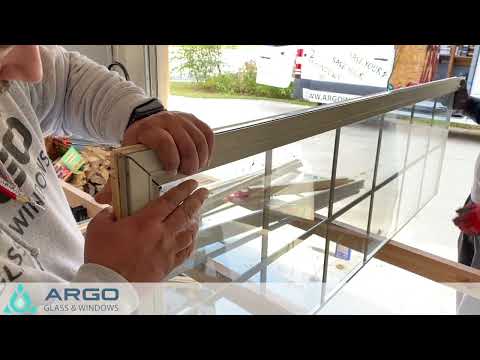 Window Repair Franklin Park
Window Repair Near Me
Get a FREE Estimate
Our specialist will do a full newew of your windows.
We focus only on your needs!
Windows provide protection for all buildings in Franklin Park. The service life of much of different windows is affected by physical and temporal factors of deterioration. To prolong the life of the structures, it is advisable to get the professional window repair in Franklin Park. Therefore, homeowners should order a window repair to monitor their condition. If you trust ARGO Glass & Windows, you can get high quality window repair in Franklin Park. Our head office is located near Franklin Park, Illinois, allowing us to make the job done quickly, using high-quality products and affordable prices for our clients.
Top Reasons to Get Windows Repaired in Franklin Park, Near Me:
There can be many reasons why your window has failed and needs window repair service: it can be both manufacturing faults and functional failures resulting from operation. These are usually sill, sash, frame and rotted areas of the window. Other popular and common types of malfunctions that every customer seeks for professional service are:
The window sash is no longer firmly pressed against the frame.
Rotted wood.
Deformation of the wood profile.
The window sill was installed incorrectly.
Prompt call of our specialist will allow you to fix all the harmful effects with the help of special tools and equipment. That is why, if your window is broken or needs to be adjusted, you should not put off fixing this problem. By calling ARGO Glass & Windows or leaving a request on the website of the company, you can order window repair service and our craftsmen will carry out the full range of work necessary to normalize the operating system of your window in the house in a timely manner.
In addition to window repair in Franklin Park, the following services are available:
Window glass replacement in Franklin Park
If the glass is broken and you need to replace it, our company can help you solve your problem. By contacting our company, you guarantee the quality of the work performed.
Foggy repair in Franklin Park
Our company offers highly qualified services for people who know the value of time. By contacting us, you can not only get high quality service, but also fast work.
Door repair in Franklin Park
Our team of door repair specialists will guarantee you high quality when you are looking for the right way to eliminate some of the issues of your structures. By contacting our company for door repairs, you are guaranteed to find comfort and convenience in your home.
Window replacement in Franklin Park
Unfortunately, window structures need periodic repairs and sometimes even replacement. By contacting our company, the work will be accomplished as soon as possible.
Hardware repair in Franklin Park
By contacting our company, you will get high-quality work in Franklin Park in the shortest time. To eliminate all the causes of existing shortages, our competent craftsmen use special equipment and high quality materials that will completely restore your mechanisms.
The best place to do window repair in Franklin Park
It is better to spend time choosing the best company with considerable experience than to spend a lot of money on poor-quality repairs. If your windows are causing you any inconvenience, you can contact ARGO Glass & Windows for window repair service in Franklin Park. It should also be noted that in the process of window repair we use only reliable, durable and safe materials.
Leave a request
Our specialist will estimate the condition of your windows, will take measurements and prepare a cost calculation right at your home!
Map of Franklin Park, Illinois
Windows Replacement Near Me
Find the best local company near Franklin Park, Illinois