Professional Window Repair company
Green Bay Rd, Glencoe, IL 60091
08:00 - 17:00

Monday
08:00 - 17:00

Tuesday
08:00 - 17:00

Wednesday
08:00 - 17:00

Thursday
08:00 - 17:00

Friday
Closed

09:00 - 14:00

Saturday
Closed

Sunday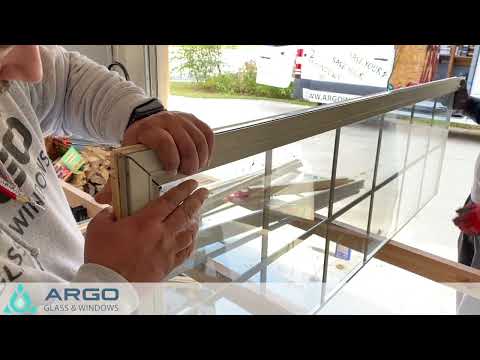 Window Repair Glencoe
Window Repair Near Me
Get a FREE Estimate
Our specialist will do a full newew of your windows.
We focus only on your needs!
Windows themselves are reliable and durable. And this is true, because windows are designed for a long service life. They take on a huge share in providing warmth and comfort for our home. We know that windows protect your building, provide heat and sound insulation, while the landscape looks unusual as they gradually lose these functions. Window repair should be performed by a specialist. In addition, new entrants can seriously disrupt the integrity of the system, and then the installation and repair of windows in Glencoe does not mean that you have to completely reinstall the structure. Specialists of ARGO Glass & Windows company quickly and accurately perform window repair in Glencoe, Ilinois.
How to determine if window repair is necessary and how to get in Glencoe, near me?
Window repair can be necessary for a number of reasons. The first reason - window handle is broken. Sill, frame or sash were cracked, so could not provide protection. Rotted wood is also one of the most common issues. You need to order window repair service from the best company, which have quality certificates and a good reputation. If you are still experiencing any of the above issues, especially rotted wood or damaged sash, sill and frame, then order a window repair in Glencoe with professional service in ARGO Glass & Windows and we will fix all windows of your house in a proper way.
Services that are closely related to window repair in Glencoe are:
Window glass replacement in Glencoe
If you decide to replace windows, you should definitely choose an experienced craftsman, as independent attempts can be very dangerous for your health. In case of need in trusted company, we are ready to offer you the best service.
Foggy repair in Glencoe
When it's time to repair your fogged windows in Glencoe, you need to contact a reliable company. We will quickly eliminate all issues you have.
Door repair in Glencoe
When you need door repair service in your city, you need to find a trusted company for the best result. Our specialists can offer you the best service and quality of products.
Window replacement in Glencoe
Window replacement is not a big deal for professionals. It is very important in this case to seek help from professionals that you can find in our company.
Hardware repair in Glencoe
Hardware is all kinds of mechanisms that support one design in order for the whole system to work well. If you need to repair it, you should get the help of our specialists for a high-quality result.
Benefits of high-quality service
You can visit our company website now and order a free estimate for window repair in Glencoe. Therefore, it is better to invest in a quality window repair once than to reinstall it later. Our specialists know everything about windows and have vast experience, which allows to extend the life of your windows, as well as to improve their functions. You can be sure that with our help you will solve any problem quickly and efficiently. In addition, our prices for repairing windows in Glencoe will surprise you!
Leave a request
Our specialist will estimate the condition of your windows, will take measurements and prepare a cost calculation right at your home!
Map of Glencoe, Illinois
Windows Replacement Near Me
Find the best local company near Glencoe, Illinois