Glencoe

Foggy Window Repair
Professional Foggy Window Repair company
Green Bay Rd, Glencoe, IL 60091
08:00 - 17:00

Monday
08:00 - 17:00

Tuesday
08:00 - 17:00

Wednesday
08:00 - 17:00

Thursday
08:00 - 17:00

Friday
09:00 - 14:00

Saturday
Closed

Closed

Sunday
Broken? Foggy? Condensation?
TOP - Quality glass at affordable prices! We Install, Repair and Replace
Other Servises
Need Foggy Window Repair?
Hire the repair man you can trust!
847-796-5126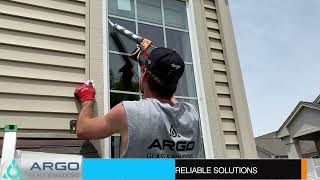 Foggy Window Repair in Glencoe IL
Foggy Window Repair Near Me
Get a FREE Estimate
Our specialist will do a full newew of your windows.
We focus only on your needs!
Foggy Window Repair in Glencoe
Formed condensation on them - water droplets, which appear when the air temperature in a room and outside is very different. As a rule, such a phenomenon is not observed in the summer. It should be borne in mind that temperature changes are not the only reason why your windows may be foggy. ARGO Glass & Windows can provide you with a high quality foggy repair service in Glencoe, Ilinois. With the help of our experts you will get perfect results.
Why does condensation appear on windows and how can I get the best foggy repair service in Glencoe near me?
Changing the temperature changes the state of the liquid: as it cools, the air becomes a liquid in the form of water drops. Because glass is the coldest material in the house, condensate accumulates in the windows, closing the glass sections to exclude natural ventilation and requiring forced ventilation to eliminate the effects of condensation on the fogged windows.
So the cause of the fog with drops of water on a double pane window could be:
lack of technology to install double pane windows;
wide windows (hot air from radiant heat does not enter double pane windows);
improper glass replacement can also lead to the need in foggy repair service.
The first and most important rule to prevent the appearance of fog with visible drops of water on the windows is the regular daily ventilation of the room. To avoid future window replacement or broken elements of window, you should order a foggy repair service. ARGO Glass & Windows company can provide you with professional service for foggy repair in Glencoe. Our team of experienced craftsmen will fix all fogged windows of your house.
Our other services in Glencoe, as well as foggy repair:
The best way to do foggy repair for residents of Glencoe
Our specialists will make an estimate that will help determine the cause of the fog, then work will be done to eliminate them. They will assist you in resolving condensate issues, adjusting window systems and performing necessary foggy repair service. Craftsmen of ARGO Glass & Windows company have many years of experience in providing foggy repair service in Glencoe, so we know exactly how to make your home comfortable and cozy while working fast and efficiently.
Map of Glencoe, Illinois