Highland Park

Foggy Window Repair
Professional Foggy Window Repair company
Johns Ave, Highland Park, IL 60035
08:00 - 17:00

Monday
08:00 - 17:00

Tuesday
08:00 - 17:00

Wednesday
08:00 - 17:00

Thursday
08:00 - 17:00

Friday
09:00 - 14:00

Saturday
Closed

Closed

Sunday
Broken? Foggy? Condensation?
TOP - Quality glass at affordable prices! We Install, Repair and Replace
Other Servises
Need Foggy Window Repair?
Hire the repair man you can trust!
847-796-5126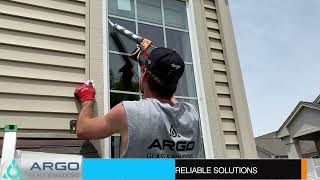 Foggy Window Repair in Highland Park IL
Foggy Window Repair Near Me
Get a FREE Estimate
Our specialist will do a full newew of your windows.
We focus only on your needs!
Foggy Window Repair in Highland Park
It can appear and disappear over time, so people do not pay attention to this problem. Of course, still nothing happens, but it should be borne in mind that condensation on the windows leads to the appearance of mold and mildew, creating a bad atmosphere in the room. Despite the fact that high quality windows are not afraid of water, this phenomenon is very annoying as all homeowners living in Highland Park, Illinois may face the fog on the windows and be in need of foggy repair service. ARGO Glass & Windows can provide you with quality foggy repair service in Highland Park.
What Makes a Window to Fog And How To Fix It Near Me In Highland Park
Planting many houseplants on the windowsill can lead to fogged windows. If the fog on the glass disappears with a few drops of water, it is time to change some things.
Improper winter curtains may be the reason of fogged windows and need in foggy repair service.
With the advent of new double pane windows, air exchange is no longer necessary. At the same time, the humidity in the air begins to stagnate, increasing the humidity in the room. That is why you see drops of water on your glass.
Improperly selected or installed window structures can also lead to fog fixation. A separate key point is the installation of double pane windows.
Low-quality product with broken parts.
All of these issues mean that your windows need ro be repaired by foggy repair service. ARGO Glass & Windows company can provide you and your house foggy repair in Highland Park with professional service, saving you money on glass replacement or even window replacement.
Services in Highland Park that we can offer in addition to foggy repair:
How to fix fog by foggy repair service in Highland Park
Proper window arrangements in Highland Park for the winter with foggy repair services are a guarantee of a comfortable indoor microclimate. Foggy repair service in Highland Park is done in a short time so you can enjoy the warmth and comfort of your home when the snowstorm is blowing outside. Everything you need - contact or request ARGO Glass & Windows over the phone and finally you can enjoy years of high quality windows without any unnecessary hassle.
Map of Highland Park, Illinois