Highland Park

Window Hardware Repair
Professional Window Hardware Repair company
Johns Ave, Highland Park, IL 60035
08:00 - 17:00

Monday
08:00 - 17:00

Tuesday
08:00 - 17:00

Wednesday
08:00 - 17:00

Thursday
08:00 - 17:00

Friday
09:00 - 14:00

Saturday
Closed

Closed

Sunday
Doesn't open or stay up?
Fix first replace at worst! We Install, Repair and Replace
Other Servises
Need Window Hardware Repair?
Hire the repair man you can trust!
847-796-5126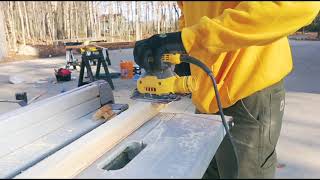 Window Hardware Repair in Highland Park IL
Window Hardware Repair Near Me
Get a FREE Estimate
Our specialist will do a full newew of your windows.
We focus only on your needs!
Window Hardware Repair in Highland Park
Main tasks of such elements are to ensure the stability of the windows or doors, optimize the adjustment and maintenance, protection against theft. Therefore, it must be reliable enough and durable, resistant to mechanical stress and extreme temperatures. However, in the case of prolonged window use, the hardware becomes dirty from dust and does not perform the intended function. Damaged or broken parts may cause drafts, cooling of windows, damage to sound insulation, influx of water and dust from the outside. According to statistics, this service request is one of the most in demand in Highland Park, Illinois.
What could cause a hardware repair to be required in Highland Park near me?
Window mechanisms are a whole set of elements, such as balancers and operators, that support the functionality of an entire structure and they all need regular adjustments. You need to fix the window mechanism is required when you notice:
disability of lock or keeper;
operators are broken.
If you notice any malfunctions or abnormalities in the operation of the mechanism in your windows, this is a reason to contact ARGO Glass & Windows company for repair with professional service for your house in Highland Park.
Accessible complementary services for our clients in Highland Park:
Window & Door Hardware Repair in Highland Park
ARGO Glass & Windows values ​​every one of its customers who live in Highland Park, so we always have the best door and window elements on sale and our specialists have full experience and knowledge in installing and repairing windows, doors and their parts. To get a repair service in Highland Park you can leave a request online or call our specialist who will advise you on the case and you can agree to the arrival of a specialist at a time convenient for you. It is better not to work on your own if you can not find the cause of the malfunction, as well as if you are afraid of increasing the damage. The cost of repairing a window after a failed attempt can increase dramatically. ARGO Glass & Windows specialists work fast, efficiently and quietly.
Map of Highland Park, Illinois