Hinsdale IL

Window Repair
Professional Window Repair company
Garfield St, Hinsdale, IL 60521
08:00 - 17:00

Monday
08:00 - 17:00

Tuesday
08:00 - 17:00

Wednesday
08:00 - 17:00

Thursday
08:00 - 17:00

Friday
Closed

09:00 - 14:00

Saturday
Closed

Sunday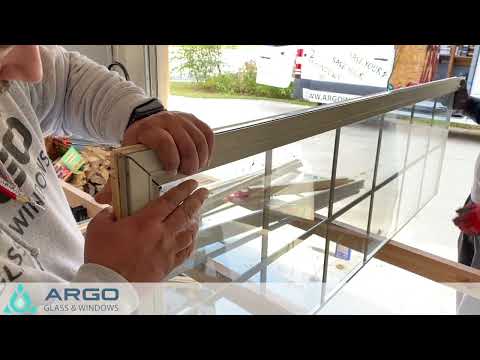 Window Repair Hinsdale
Window Repair Near Me
Get a FREE Estimate
Our specialist will do a full newew of your windows.
We focus only on your needs!
Quality windows have long taken pride of place in modern apartments. They are easy to maintain and reliably protect your home from cold, moisture and street noise. However, with all the advantages, such systems still need regular maintenance, and also window repair service after some time. Practice shows that after several years of operation of the windows, hardware begins to need adjustment. So that it is necessary to contact a specialized company. ARGO Glass & windows is happy to offer high-quality window repair service in Hinsdale, Illinois. If you were looking for the best conditions and favorable prices for the repair service in Hinsdale, then our company is exactly the right place.
When should I get the window repair in Hinsdale near me?
The most common cases for window repair service in Hinsdale are:
Rotted wood.
Sash gets stuck.
Broken frame or sill.
There is a gap between sash and the frame.
Exisiting sill was installed improperly.
In all of these cases we recommend calling to specialists who are able to fix any problem at the very beginning. You should not repair the malfunction yourself, especially rotted wood, even if it may seem simple to you. As a rule, such interventions end in more serious issues in the near future and the previously very affordable prices for window repair service in Hinsdale will no longer be relevant. ARGO Glass & Windows company can help you, providing with professional service for the window repair. Our experienced craftsmen will fix any existing problem in your house, making your life easier.
Services, which are closely related to window repair:
Window glass replacement in Hinsdale
When you need to replace the glass in a window, we are ready to help you. Our company is confident in the high quality of service.
Foggy repair in Hinsdale
When your windows are fogged, we are here for all your windows needs. This service will definitely help to avoid repeated issues with windows in the near future.
Door repair in Hinsdale
If your door is in need of repair, we are waiting for your calls! Professional service allows you to repair doors in the shortest possible time.
Window replacement in Hinsdale
Our team of specialists is highly-specialized in replacing windows. This allows us to carry out quality and prompt work in a timely manner.
Hardware repair in Hinsdale
If you have issues with functiong of your hardware, we are happy to assist you. We have assembled a real team of professionals who will return coziness to your home.
When should a window repair be done by professionals?
It is simply not possible to use a damaged window comfortably, and the further operation of such a window aggravates the existing problem and creates new ones. Many homeowners from Hinsdale, having identified window defects, do not pay attention to this, while aggravating the situation. We strongly recommend do not delay, and contact specialists who will carry out high-quality repair service in Hinsdale. ARGO Glass & Windows provides professional window repair service in Hinsdale, which will solve any issue quickly and efficiently.
Leave a request
Our specialist will estimate the condition of your windows, will take measurements and prepare a cost calculation right at your home!
Map of Hinsdale, Illinois
Windows Replacement Near Me
Find the best local company near Hinsdale, Illinois