Hoffman Estates IL

Window Repair
Professional Window Repair company
Hassell Rd, Hoffman Estates, IL 60169
08:00 - 17:00

Monday
08:00 - 17:00

Tuesday
08:00 - 17:00

Wednesday
Closed

08:00 - 17:00

Thursday
08:00 - 17:00

Friday
09:00 - 14:00

Saturday
Closed

Sunday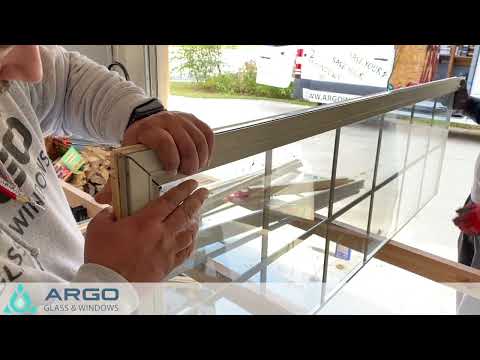 Window Repair Hoffman Estates
Window Repair Near Me
Get a FREE Estimate
Our specialist will do a full newew of your windows.
We focus only on your needs!
When you wake up, the first thing you do is look out the window. However, residents of Hoffman estates often find that it doesn't look as good as it used to be. We know that windows protect your premises from intrusion, provide heat and sound insulation while their unpresentable view may seem that they gradually lose these functions. The answer to the window problems is a professional window repair service in Hoffman estates. When you get the window repair service, it allows you to maintain your home while bringing beauty and increased energy-efficiency to the window structures. Give your windows the care they need with the help of ARGO Glass&Windows company. Our experienced technicians will repair your windows using high-quality materials with competitive prices in Hoffman estates, Illinois.
You need to get the window repair service in Hoffman estates, near me if:
It is not possible to use the glazing structure normally because of broken sill or frame. Rotted areas on wood are also the reason to get the repair.
Handles are seized.
There was a need to optimize the functionality of the window (adding a mode of ventilation or micro-ventilation).
Blowing from the windows.
Street noises are heard.
The indicators of humidity in the room are increased.
Having a gap between the frame and sash.
The well-coordinated interaction of window fittings is the most important moment on which the functionality of the window depends. A breakdown of one of the components leads to a system failure, therefore the masters of our company warn: solo window repair is highly undesirable, especially in case of rotted wood. It should be understood that unsuccessful repair attempts lead to the replacement of all window mechanisms - and this is a very expensive undertaking. The main goal of the preventive and repair processes carried out by the craftsmen with window systems is to restore their functionality. If you apply to the specialist of the ARGO Glass & Windows company, you will be provided with professional service in your house. Subsequent window repair service in Hoffman estates implies a complete and high-quality restoration of all window elements, such as sash or sill. It should be remembered that constant atmospheric influences, careless operation leading to breakdown or malfunction of mechanisms, which you need to fix. Therefore, the window repair service must be at least twice a year - this is an indisputable preventive measure. In this way, an invisible problem will not turn into a chronic one and it will be possible to avoid costly repairs or window replacement.
Useful services, which are additional to window repair in Hoffman estates:
Window glass replacement in Hoffman estates
If the glass in the window is cracked, and you do not know what to do, please contact our company for help. Our specialists have been solving problems of any complexity associated with windows for several years.
Foggy repair in Hoffman estates
When foggy repair is required, our clients receive the best solutions to this problem. For the repair of your foggy windows we use only high-quality products, and the work will be done promptly and accurately.
Door repair in Hoffman estates
Our specialists know everything about doors and their functions, so we can offer you the best solution to the problems, which happened to them. Contact our company and you are guaranteed to get a result that will exceed your expectations.
Window replacement in Hoffman estates
When the replacing of window structures is required, it is worth contacting the masters of our company. We know the sequence of actions where to start, how to continue and where to stop.
Hardware repair in Hoffman estates
Our specialists know how uncomfortable it can be to have problems with the hardware. The sooner you turn to a specialist, the faster you may solve the problem in a proper way.
How to get a qualitative window repair service in Hoffman estates
Having carried out repairs and adjustments in time, you can avoid premature wear of the fittings, thereby significantly increasing the service life of the window structure. Our master perform the window repair of any complexity at affordable prices in Hoffman Estates, so with our help your windows will definitely look much better.
Leave a request
Our specialist will estimate the condition of your windows, will take measurements and prepare a cost calculation right at your home!
Map of Hoffman Estates, Illinois
Windows Replacement Near Me
Find the best local company near Hoffman Estates, Illinois