Inverness IL

Window Repair
Professional Window Repair company
Ela Rd, Inverness, IL 60067
08:00 - 17:00

Monday
08:00 - 17:00

Tuesday
Closed

08:00 - 17:00

Wednesday
08:00 - 17:00

Thursday
08:00 - 17:00

Friday
09:00 - 14:00

Saturday
Closed

Sunday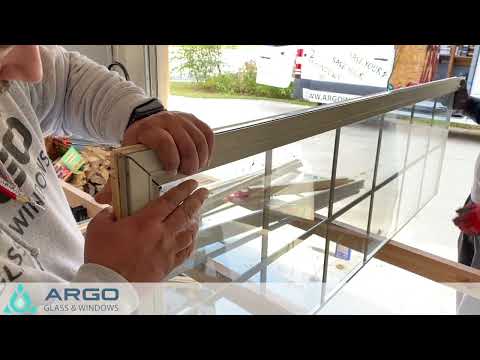 Window Repair Inverness
Window Repair Near Me
Get a FREE Estimate
Our specialist will do a full newew of your windows.
We focus only on your needs!
You need to get regular maintenance and sometimes window repair even if there is no reason for it. The service life of much of different windows is affected by physical and temporal factors of deterioration. We have the impression that they are protecting us, and they are. They protect us from health risks, extreme cold or heat, but it will never be forever. ARGO Glass & Windows provides window repair and maintenance services at Inverness. Our experienced craftsmen solve complex problems quickly and accurately as our headquarters are located near Inverness, Illinois.
Reasons for doing window repair in Inverness near me:
improper sill installation;
wood in the frame absorbs moisture constantly, so you have rotted wood;
some parts of window, such as sash or frame are broken;
sash and sill are deformed.
If the window does not work properly and has rotted parts, it is necessary to call a specialist to repair the window. To get the best window repair in Inverness, we recommend that you call a specialist of ARGO Glass & Windows company. An experienced specialist will repair windows in your house as soon as possible and will easily fix all issues with professional service.
Services you can also find with window repair in Inverness:
Window glass replacement in Inverness
There are cases when replacing the glass in the window is inevitable. So, contact us, you will not only replace the window glass, but also get other technical improvements.
Foggy repair in Inverness
Windows may not always work the same way, but it can fog over time. If necessary, our specialists can give you professional advice for window care and eliminate the issue quickly.
Door repair in Inverness
If you need to repair your door, you should seek the help of our experts. Those who are ready for changes should contact our company and a specialist will help solve the problem as soon as possible.
Window replacement in Inverness
We have all kinds of window replacement services. We guarantee property for our work that is done accurately and quickly.
Hardware repair in Inverness
We will repair your broken device and guide you on how to maintain it. Every time you have a problem with your hardware, you can fix it in our company quickly and easily.
Where to Find the Best Window Repair Specialists in Inverness
It is better to spend time choosing the best company with considerable experience than to spend a lot of money on poor-quality repairs. Fortunately, ARGO Glass & Windows can offer you a high-quality repair service. Timely summoning of the craftsman will allow to quickly identify the cause of damage to the window structure and carry out high-quality window repair. To find the best specialists in Inverness, you should contact ARGO Glass & Windows. We have a dedicated service team that offers high quality window repair. Request a call back or inquire about window repair in Inverness, so that we will contact you for immediate assistance.
Leave a request
Our specialist will estimate the condition of your windows, will take measurements and prepare a cost calculation right at your home!
Map of Inverness, Illinois
Windows Replacement Near Me
Find the best local company near Inverness, Illinois