Lake Zurich

Sliding Door Repair
Professional Sliding Door Repair company
Ginger Trail, Lake Zurich, IL 60047
08:00 - 17:00

Monday
08:00 - 17:00

Tuesday
08:00 - 17:00

Wednesday
08:00 - 17:00

Thursday
08:00 - 17:00

Friday
09:00 - 14:00

Saturday
Closed

Closed

Sunday
Hard to Sliding or Broken?
Get your Sliding Door working like NEW! We Install, Repair and Replace
Other Servises
Need Sliding Door Repair?
Hire the repair man you can trust!
847-796-5126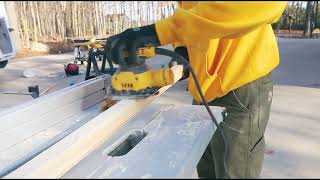 Sliding Door Repair in Lake Zurich IL
Sliding Door Repair Near Me
Get a FREE Estimate
Our specialist will do a full newew of your windows.
We focus only on your needs!
Sliding Door Repair in Lake Zurich
Glass doors are considered beautiful and stylish among residents of Lake Zurich. In this case, it is recommended to seek professional help for door repair. Glass doors are widely used not only in shopping and entertainment centers and offices, but also in residential buildings. They have a modern design, easy to draw and paint using various patterns and other decorative elements. Manufacturers of such products pay special attention to its quality, as violations of production technology can cause irreparable damage to the lease. However, preventing breakage in front of the door is very simple.In addition, our craftsmen are highly experienced and perform a full range of work in Lake Zurich, Illinois, from measuring and cutting glass to door repair service.
When do you need a door repair?
The need in door repair service often come with replacement of broken glass. Our local technicians are trained to repair all types of glass doors in Lake Zurich: patio, sliding, french or wood. And the most common issue is improper selection of mechanisms that can damage glass doors. Thinking about "how to fix a door near me in Lake Zurich" you should contact ARGO Glass & Windows company for door repair. We will help you prevent these accidents in your house, especially full door replacement. If you can not find a professional service in Lake Zurich, our specialists are able to solve any issues with your sliding, wood, patio or french doors.
Services related to door repair in Lake Zurich:
Best choice for door repair service in Lake Zurich
Modern technology has significantly expanded the possibilities of door repair. Contacting ARGO Glass & Windows to get door repair service in Lake Zurich is a guarantee of confidence and peace of mind. You do not have to search independently for the right size bottle, spend time finding and choosing a model - trust us with your concerns! Make the right choice now!
Map of Lake Zurich, Illinois