Lincolnwood

Sliding Door Repair
Professional Sliding Door Repair company
Crawford Ave, Lincolnwood, IL 60712
08:00 - 17:00

Monday
08:00 - 17:00

Tuesday
08:00 - 17:00

Wednesday
08:00 - 17:00

Thursday
08:00 - 17:00

Friday
09:00 - 14:00

Saturday
Closed

Closed

Sunday
Hard to Sliding or Broken?
Get your Sliding Door working like NEW! We Install, Repair and Replace
Other Servises
Need Sliding Door Repair?
Hire the repair man you can trust!
847-796-5126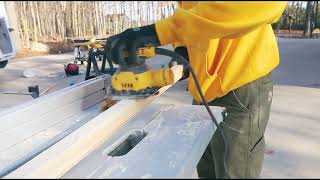 Sliding Door Repair in Lincolnwood IL
Sliding Door Repair Near Me
Get a FREE Estimate
Our specialist will do a full newew of your windows.
We focus only on your needs!
Sliding Door Repair in Lincolnwood
Glass doors need special attention and sometimes door repair. A glass door is indeed a very fragile structure and it requires care and attention in handling, because even the slightest unnecessary movement can lead to various problems. For example, the glass will crack, scratch or even break. ARGO Glass & Windows can assist you with door repair in Lincolnwood, Illinois.
When do I need a door repair service in Lincolnwood near me?
There are different types of glass doors, such as french, sliding, patio or wood doors.
In addition, there are a number of problems that can occur with door structures, most of which can also lead to full door replacement. Common reason for door repair services in Lincolnwood is broken glass. ARGO Glass & Windows company can provide professional service in Lincolnwood to perform door repair. Having a french, sliding, wood or patio door, you do not have to think about its replacement, because our specialists can solve your door problem in a short time.
Services in Lincolnwood that are closely related to door repair:
Glass door repair service in Lincolnwood from our company.
Glass doors are the best choice for people, who like pleasant view, but it's also great quality. With the regular support of our service you will be able to preserve their original state. Our specialists are well acquainted with the nuances of door repair of different types. The advantage of our company is that our specialists have many years of experience, which allows us to reduce the door repair service in Lincolnwood at no extra cost, reduce repair costs and reduce the quality of work.
Map of Lincolnwood, Illinois