Lincolnwood

Window Replacement
Professional Window Replacement company
Crawford Ave, Lincolnwood, IL 60712
08:00 - 17:00

Monday
08:00 - 17:00

Tuesday
08:00 - 17:00

Wednesday
08:00 - 17:00

Thursday
08:00 - 17:00

Friday
09:00 - 14:00

Saturday
Closed

Closed

Sunday
WE OFFER WINDOWS AND DOORS
For every Budget and Style We Install, Repair and Replace
Other Servises
Need Window Replacement?
Hire the repair man you can trust!
847-796-5126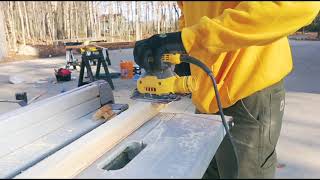 Window Replacement in Lincolnwood IL
Window Replacement Near Me
Get a FREE Estimate
Our specialist will do a full newew of your windows.
We focus only on your needs!
Window Replacement in Lincolnwood
Unlike older window structures, more modern window options have many more advantages than their predecessors and do not require complex maintenance. Such designs are very likely to last you longer if you choose a good company for installation, replacement or maintenance. The reliability of such a structure is very high, but there are cases when it is necessary to do window replacement. ARGO Glass & Windows can help by providing the best window replacement service in Lincolnwood, Illinois.
Reasons to get a window replacement service in Lincolnwood near me
The most common types among residents of Lincolnwood are wood, casement and double hung. Let's see if window replacement is really necessary. There are some main reasons to do window replacement:
external or internal damage due to intentional impact, long life or tampering;
production of windows according to inaccurate measurements;
deformation due to abnormal weather conditions;
low technical and operational properties;
reduced rates of heat and noise insulation;
inappropriate design and color;
natural wear and tear.
Also, if you have broken glass and the replacement of glass in a casement, wood or double hung is less expensive than window replacement in Lincolnwood, you should only consult a specialist. ARGO Glass & Windows company can provide you with professional service for your house in Lincolnwood and fix any issues that arise.
Additional window replacement services in Lincolnwood:
How to order window replacement service in Lincolnwood?
The choice of company to get the window replacement service should be based on company preferences. An experienced specialist of ARGO Glass & Windows will conduct an inspection, making all the necessary measurements and will soon begin to replace the window, completing it quickly and efficiently in order to save your precious time.
Map of Lincolnwood, Illinois