Home Window Repair & Glass Replacement
5/5
Professional Window Repair company
1025 Ogden Ave #202, Lisle, IL 60532
08:00 - 17:00

Monday
08:00 - 17:00

Tuesday
08:00 - 17:00

Wednesday
Closed

08:00 - 17:00

Thursday
08:00 - 17:00

Friday
09:00 - 14:00

Saturday
Closed

Sunday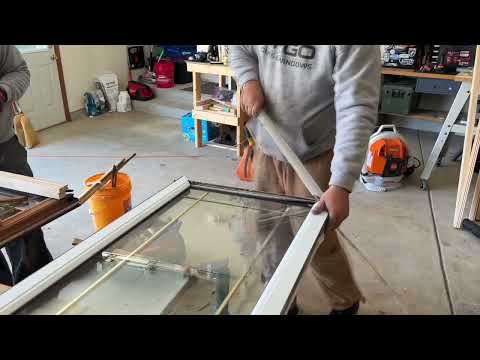 Window Repair Near Me Lisle IL
Window Repair Near Me
Here what our customers say
Get a FREE Estimate
Our specialist will do a full newew of your windows.
We focus only on your needs!
People Questions
What kinds of window repair services does your company offer?

At our company, we offer a range of window repair services, including window frame repair, window glass repair, window seal repair, window sill and sash repair, and window screen repair or replacement. We are equipped to handle any window-related repair needs you may have.

How does your company ensure the quality of your window repair assistances?

To ensure high-quality window repair assistances, we employ experienced technicians and use only top-quality materials. We also conduct thorough inspections to identify any underlying issues that may affect the repair work, and we maintain high standards of quality throughout the entire repair process.

Can your company provide service with energy-efficient window repairs?

Yes, we specialize in energy-efficient window repairs and can assist you with a range of energy-saving options, such as double-paned windows, low-E glass, and other options that can help reduce your energy bills and increase your home's energy efficiency.

How can customers obtain a window repair estimate from your company?

To receive an estimate for window repair services, you can contact our customer service team either by phone or through our website. We will ask you to provide details about the type of repair needed, the size of the window, and any other relevant information to provide an accurate estimate for the project.

What is the typical turnaround time for window repair projects at your company?

The turnaround time for window repair projects varies depending on the extent of the damage and the type of repair required. Our company strives to complete all projects as quickly as possible without compromising on quality. Once we assess the damage and determine the necessary repairs, we will provide you with an estimated timeline for your specific project.
Window brands we repair
Pella Window Repair - Glass Replacement
Our Window Repair service in Lisle is your go-to solution for any issues with Pella windows, guaranteeing optimal functionality. We offer prompt and impeccable service. Enhancing the longevity and performance of your windows is our ambition.
Hurd Window Repair - Glass Replacement
For any difficulties with Hurd windows, our Window Repair service in Lisle provides proficient solutions. We are dedicated to swift and reliable resolutions. Ensuring the impeccable state and durability of your windows is our devotion.
Feldco Window Repair - Glass Replacement
Feldco window concerns are effectively addressed by our Window Repair service in Lisle. We focus on providing comprehensive and top-notch solutions. Our goal is to sustain the robustness and seamless operation of your windows.
Norco Window Repair - Glass Replacement
Our Window Repair service in Lisle seamlessly solves Norco window issues. We aim for durable solutions and customer delight. Maintaining the prime condition and functionality of your windows is our commitment.
Andersen Window Repair - Glass Replacement
Our Window Repair service in Lisle proficiently tackles any challenges with Andersen windows, ensuring their restored excellence. We specialize in meticulous and effective services. Your satisfaction and our quality service are our priorities.
Milgard Window Repair - Glass Replacement
Milgard window problems are efficiently resolved by our Window Repair service in Lisle. We strive to uphold the high performance and durability of your windows. Offering unparalleled service and customer satisfaction is our focus.
Having a property in Lisle, Illinois you may look for window repair services from time to time. If it's time for window repair service in Lisle, ARGO Glass & Windows company is the right place for that. We have a rich experience, providing window repair of any complexity and always get the job done in a timely manner.
Main reasons to get a window repair service in Lisle near me
All windows are complex systems which must be repaired or adjusted over time to avoid rotted wood, damaged sash and frame or sill. Worn out sill, frame, or sash as well as rotted areas on the wood are the most common reasons for window repair service. Window repair must be done by professionals in order to get the best results. Our specialists will provide window repair in Lisle in a way of fixing all broken glass products in your house. By contacting ARGO Glass & Windows company you will be pleased with professional service and acceptable prices.
Other services from our company:
Window glass replacement in Lisle
Having a need to replace the glass in your windows, just contact ARGO Glass & Windows. We are waiting for your calls!
Foggy repair in Lisle
Fogged windows can be repaired with the help of our professionals. Experienced craftsmen are always ready to help you         !
Door repair in Lisle
If you have a glass door that requires repair service, we are here for all your needs! Contact us and get a professional service!
Window replacement in Lisle
When window replacement is needed, it is worth contacting the specialists of our company. If you are ready for changes, please call us and get the job done quickly and properly.
Hardware repair in Lisle
If you would like to get high-quality work, you need to contact our team. We are able to complete the work in the shortest possible time.
Commercial glass repair in Lisle
When repair is required, our clients get high-quality service at ARGO Glass & Windows. We use only professional tools and products.
Rotten sash, sill, frame repair in Lisle
Our specialists are able to find the best solution to the issues, such as rotted wood. Experienced craftsmen will provide you with high-quality results for years!
Which way to repair windows in Lisle is the best?
Having a need to repair your old or damaged windows, the right solution would be to get professional help at ARGO Glass & Windows. Our skilled craftsmen have extensive experience in window repair services. We carry out high-quality window repair service in Lisle. Give your windows the professional help that they need with our company!
Leave a request
Our specialist will estimate the condition of your windows, will take measurements and prepare a cost calculation right at your home!
Windows Replacement Near Me
Find the best local company near Lisle, Illinois