Long grove IL

Window Repair
Professional Window Repair company
Diamond Lake Rd, Long grove, IL 60047
08:00 - 17:00

Monday
08:00 - 17:00

Tuesday
08:00 - 17:00

Wednesday
Closed

08:00 - 17:00

Thursday
08:00 - 17:00

Friday
09:00 - 14:00

Saturday
Closed

Sunday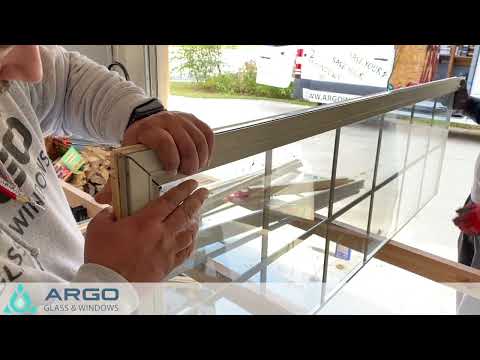 Window Repair Long grove
Window Repair Near Me
Get a FREE Estimate
Our specialist will do a full newew of your windows.
We focus only on your needs!
All windows must be in a technically sound condition, since serviceable products save you up to 40% of the heat in the room. Window repairs may suddenly become necessary, no matter what type of construction you have installed. Even if you have supplied high-quality products and made them correctly, over time, the handle may fail or it will be necessary to replace the insulation. It is possible that the glass will break or the mechanism will require adjustment. These problems are quite common among residents of Long grove and can be easily corrected in the hands of experienced craftsmen. When you call the master of our company for window repair service in Long grove, Illinois, you can voice the existing problems by phone, and discuss on the spot what changes you want to make to fix and modernize your windows.
The most common problems, which can lead to window repair service in Long grove, near me are:
breakage of fittings;
a gap between the sash and frame
violation of the integrity of double-glazed windows;
wear of sills;
deformation of the window frame or sash;
violation of the integrity of the slopes;
condensation, which leads to rotted areas of wood on the window;
broken sill.
If these defects are detected, especially rotted wood, it is necessary to urgently order a window repair service in Long grove to exclude the appearance of discomfort inside the house and disruption of the functional operation of the entire structure. Experienced craftsmen of ARGO Glass & Windows company are ready to fix a problem of any complexity in a short time. In addition to a professional service, during the window repair we use only innovative technologies and the latest scientific achievements. This makes it possible to provide the customer with a long-term guarantee and find the most correct way out even in the most difficult situation.
Services, which can be useful, as window repair in Long grove:
Window glass replacement in Long grove
It is not difficult to replace glass in a window only if you thoroughly study all the subtleties of the process, which is a feature of our specialists. By contacting our company, you ensure the quality of the work performed.
Foggy repair in Long grove
When it's time for repair your foggy windows, you need to call professionals of our company. By contacting us, you can get not only high-quality service, but also quickly completed work.
Door repair in Long grove
We believe that every homeowner should have doors, which functioning well. By contacting our company for a door repair service, you are guaranteed to get a comfort and coziness for your house again.
Window replacement in Long grove
If you start to notice that your old window does not work properly, this can be the sign that the structure needs replacement. By contacting our company, the work will be done as soon as possible.
Hardware repair in Long grove
Any hardware can become damaged. To eliminate all causes of existing defects, qualified craftsmen of our company use specialized equipment and high-quality materials, which make your hardware fully functional again.
The right solution for choosing the window repair service in Long grove
Usually windows are durable products, but anything can break and require window repair service. Window repair is a procedure that is recommended to be trusted by professional craftsmen. ARGO Glass & Windows provides repair services thanks to experienced professionals who know their job perfectly. The specialists of our company carry out trips throughout the Long grove city and beyond. We guarantee our clients, living in Long grove, prompt execution of the order, high reliability of manufactured and installed structures, as well as providing warmth, coziness, comfort in the building.
Leave a request
Our specialist will estimate the condition of your windows, will take measurements and prepare a cost calculation right at your home!
Map of Long grove, Illinois
Windows Replacement Near Me
Find the best local company near Long grove, Illinois