Naperville IL

Window Repair
Professional Window Repair company
S Washington St, Naperville, IL 60540
08:00 - 17:00

Monday
08:00 - 17:00

Tuesday
08:00 - 17:00

Wednesday
Closed

08:00 - 17:00

Thursday
08:00 - 17:00

Friday
09:00 - 14:00

Saturday
Closed

Sunday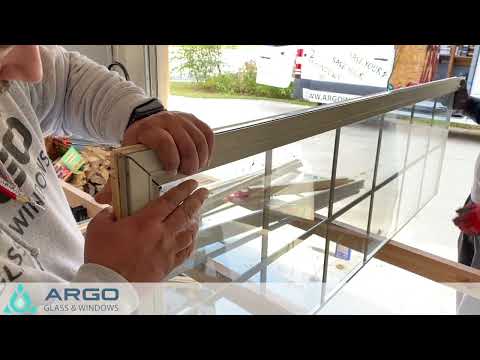 Window Repair Naperville
Window Repair Near Me
Get a FREE Estimate
Our specialist will do a full newew of your windows.
We focus only on your needs!
Window brands we repair
Pella Window Repair - Glass Replacement
Pella windows, known for their aesthetic appeal, may occasionally face operational issues, but our Window Repair service in Naperville is adept at resolving them effectively. We offer immediate, professional service, ensuring your windows are in prime condition. Our solutions are designed to extend the life and enhance the functionality of your Pella windows.
Hurd Window Repair - Glass Replacement
While Hurd windows are recognized for their stellar performance, some users might experience minor setbacks; however, our Window Repair service in Naperville is proficient in addressing any Hurd window concerns. We provide prompt and reliable service to restore the windows to their optimal state. Customer satisfaction and window longevity are our top priorities.
Feldco Window Repair - Glass Replacement
Feldco windows, praised for their robustness, might experience a few challenges, but our specialized Window Repair service in Naperville swiftly resolves any issues. We are dedicated to delivering lasting solutions and superior service. Enhancing your window's performance and durability is our mission.
Norco Window Repair - Glass Replacement
Norco windows are durable and reliable, but if any problems arise, our Window Repair service in Naperville is ready to tackle them with exceptional expertise. We strive to offer seamless and effective solutions, ensuring your windows remain in impeccable condition. Customer contentment and high-quality service are our aims.
Andersen Window Repair - Glass Replacement
Andersen windows are renowned for their innovation, but if you encounter any complications, our Window Repair service in Naperville is here to assist. We specialize in restoring Andersen windows with precision and care, prioritizing excellence in every service. We assure the longevity and optimal functioning of your windows.
Milgard Window Repair - Glass Replacement
Milgard windows, known for their elegance, may face certain issues, but our Window Repair service in Naperville is equipped to solve them efficiently. We offer timely and excellent service to satisfy our customers and maintain the windows' high-quality performance. Your peace of mind and our exceptional service are our goals.
There are numerous retail shops, restaurants and shopping centers in Naperville. And with such a huge number of different buildings, it is important to monitor their condition. Windows are the face of a building. So you need to maintain their functionality and appearance by window repair. ARGO Glass & Windows is your trusted representative for the quality of your windows in Naperville. We have repeatedly done the window repair service and have a huge number of satisfied customers and positive feedback. Our main office is close by Naperville, Illinois, allowing us to go to the site as quickly as we get the job done.
Common window problems you need to avoid
If your windows don't perform properly, you need to know how to deal with the main problems. To begin with, any crevices and cracks may be the result of improper installation of the window sill. After years of wear and tear through the seasons, sill can succumb to wood rot. Rotted wood is a common problem for windows, especially wooden ones. This happens when the wood in your window frames regularly absorbs moisture, because most likely there is a gap between the sash and frame. If the areas of decay are not removed, mold will certainly follow. Rotted areas also attract gnats, flies and termites, which like to live in dark and damp places. In extreme situations, the sash of your window could deform. This will cause the seal between the two glasses to be broken and gas to leak inside. It'll take more than only understanding of these problems to fix all the damages. If you are wondering "Where can I find help with window repair near me?" - the answer does not require itself to wait. Our company can provide you with window repair service in Naperville, making your house cozy again with its professional service.
Other services in Naperville in addition to window repair:
Window glass replacement in Naperville
Window glass replacement is usually the removal of glass from a sash or frame, depending on the type of window. Most glass replacement is possible when the window frame is new or in relatively good condition.
Foggy repair in Naperville
Foggy window repair service will quickly and permanently eliminates moisture while also preventing future damage. Unlike replacement process, this service provides fast, effective, on-site window restoration without removing the glass!
Door repair in Naperville
Our door repair experts know how to handle door issues. We are experienced in repairing doors and in most cases we will be able to repair the door on the spot.
Hardware repair in Naperville
Our team of professionals is highly specialized in all kinds of hardware, so you won't have to spend thousands to get them fully functional again. We can easily fix all the problems which can make waves.
Window replacement in Naperville
If the windows in your home are old, in poor working condition or inoperable -  whole window replacement is a better option, than just window repair. Such service involves removing all parts of a window and replacing it with a completely new unit.
How to find the right window repair service in Naperville
Window repair is a rather laborious process and any excessive force can cause mechanical damage to the parts. ARGO Glass & Windows is the best solution for you when choosing a specialist in Naperville. We approach business with all responsibility, providing you with high-quality and fast work performance. Looking for Naperville window repair, you just need to leave a request or call and consider that the job has already been done!
Leave a request
Our specialist will estimate the condition of your windows, will take measurements and prepare a cost calculation right at your home!
Map of Naperville, Illinois
Windows Replacement Near Me
Find the best local company near Naperville, Illinois