Naperville

Glass Replacement
Professional Glass Replacement company
S Washington St, Naperville, IL 60540
08:00 - 17:00

Monday
Open

08:00 - 17:00

Tuesday
08:00 - 17:00

Wednesday
08:00 - 17:00

Thursday
08:00 - 17:00

Friday
09:00 - 14:00

Saturday
Closed

Sunday
Broken? Foggy? Condensation?
TOP - Quality glass at affordable prices! We Install, Repair and Replace
Other Servises
Need Glass Replacement?
Hire the repair man you can trust!
847-796-5126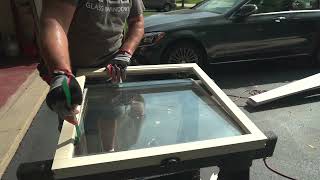 Glass Replacement in Naperville IL
Glass Replacement Near Me
Get a FREE Estimate
Our specialist will do a full newew of your windows.
We focus only on your needs!
Glass Replacement in Naperville
Owners want their properties in Naperville to have a good looking view, while any building can lose its imposing appearance because of vitiated window glass. If the window glass unit is cracked or was accidentally broken, there is only one way out - it is necessary to urgently get a glass replacement. In any case, if the integrity of the glass is violated, a large amount of heat begins to leave a room through it. For those who value time and strive to trust the work of craftsmen, ARGO Glass & Windows offers a professional window glass replacement service. We have done this service many times for the residents of Naperville, Illinois, and have had satisfied customers. Window glass replacement in Naperville is quick, since our office is located very close to the city.
Common commercial and residential problems with glass and how to fix them:
When the glass in the sash is broken. For example, double pane windows have upper and lower sash. If they don't move up and down, you are in need of window glass replacement.
Another reason for glass replacement - windows have condensation or fog problems. Condensation or fog between the glass of double pane window can mean that the glass has different temperatures with surrounding atmosphere.
Looking for "window glass replacement in Naperville near me" to solve all these problems, you should get the help of ARGO Glass&Windows. We will provide you with a professional service in Naperville for both commercial and residential on the best terms.
Additional services for residents of Naperville, which can intersect with window glass replacement:
ARGO Glass & Windows can offer high quality, an individual approach to all customers, reasonable prices and fast work execution to residents of Naperville. If you have any questions or problems with the windows or glass replacement, you need to contact a specialist for advice by phone or leave your details and we will call you back. Our online platform will allow you to find the best specialists for Naperville city in the shortest possible time.
Map of Naperville, Illinois