Northbrook

Glass Replacement
Professional Glass Replacement company
Walters Ave, Northbrook, IL 60062
08:00 - 17:00

Monday
08:00 - 17:00

Tuesday
08:00 - 17:00

Wednesday
08:00 - 17:00

Thursday
08:00 - 17:00

Friday
09:00 - 14:00

Saturday
Closed

Closed

Sunday
Broken? Foggy? Condensation?
TOP - Quality glass at affordable prices! We Install, Repair and Replace
Other Servises
Need Glass Replacement?
Hire the repair man you can trust!
847-796-5126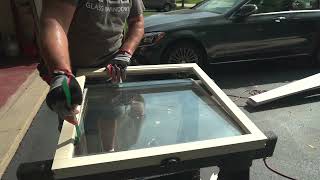 Glass Replacement in Northbrook IL
Glass Replacement Near Me
Get a FREE Estimate
Our specialist will do a full newew of your windows.
We focus only on your needs!
Glass Replacement in Northbrook
Glass in a window is the most fragile element and, as it happens, it can break. There are many reasons and circumstances for this, but the decision to replace it is one and, as it turns out, not so difficult. Sometimes the glass is damaged and needs to be replaced. In some cases, it becomes necessary to improve the sound and heat insulation qualities, and it is also necessary to get the glass replacement service. In these cases, as a rule, you need to entrust the job to specialists. ARGO Glass&Windows can help you, providing with a high-quality window glass replacement service in Northbrook, Illinois.
The main reasons to get window glass replacement service in Northbrook, near me
Old wooden windows no longer fulfill their functions of soundproofing, let water pass through, have fog and many cracks in the frame or sash.
Installation of new double pane windows in both commercial and residential buildings, necessary for the correct decoration of the room in one of the selected styles.
Replacing the current double pane window with an energy-saving one or with improved sound insulation properties.
Cardinal reinstallation of windows after incorrect installation.
Broken sash.
When replacing glass, the price depends entirely on the type of window frame chosen and the characteristics of the glass, since even in the most elaborate window frames even the best glass may have cracks with time. If you have some problems with your glass, including fog on windows, you should contact specialists for glass replacement. ARGO Glass&Windows company can offer you a professional service for window glass replacement in Northbrook. Our team of experienced craftsmen will fix any existing problems, that you can have in your house or other commercial and residential property.
Other important services in Northbrook, as well as glass replacement:
Accidentally damaged a window and need an urgent glass replacement?
Regardless of the reasons, broken window glass is an urgent problem that significantly disrupts the comfort of your home in Northbrook. Departure of the master and glass replacement may be required by everyone. At the same time, the main criteria for the quality of insertion work are efficiency and price. Our company offers prompt window glass replacement service in Northbrook. A proven and experienced team of craftsmen is ready to take on this task in Northbrook.
Map of Northbrook, Illinois