Northbrook

Window Hardware Repair
Professional Window Hardware Repair company
Walters Ave, Northbrook, IL 60062
08:00 - 17:00

Monday
08:00 - 17:00

Tuesday
08:00 - 17:00

Wednesday
08:00 - 17:00

Thursday
08:00 - 17:00

Friday
09:00 - 14:00

Saturday
Closed

Closed

Sunday
Doesn't open or stay up?
Fix first replace at worst! We Install, Repair and Replace
Other Servises
Need Window Hardware Repair?
Hire the repair man you can trust!
847-796-5126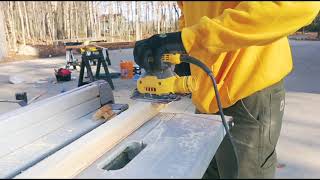 Window Hardware Repair in Northbrook IL
Window Hardware Repair Near Me
Get a FREE Estimate
Our specialist will do a full newew of your windows.
We focus only on your needs!
Window Hardware Repair in Northbrook
Fittings are one of the most important elements in the configuration of windows and doors. The correct operation of the entire structure depends on its reliability and functionality. If the handle stopped working on the window, the mechanism began to jam, the sash began to get stuck when closing, then it's time to hardware repair. For a qualified replacement of worn and deformed parts, you should contact our company that repairs glass structures and fittings in Northbrook, Illinois.
Why repairs may be required and where to get the best service in Northbrook, near me?
All elements of window, such as lock, keeper, operators or balancer, must have maintenance: cleaning from dirt, dust and regular adjustment. There are quite a few possible reasons, when the fittings require repair:
choosing cheap and low-quality fittings.
violation of the rules for the operation of the window.
ingress of foreign objects, dirt and dust into the mechanisms.
incorrect installation of the window, which also negatively affects the fittings.
ARGO Glass&Windows company can offer you a professional service for hardware repair in Northbrook. Our specialists will be able to support you, fixing any existing problems, that you can have in your house.
Other services in Northbrook from our company:
High-quality repair of fittings in Northbrook
Qualitative replacement by specialists of worn out, broken parts or fittings assemblies will serve as a guarantee of long and reliable operation of window mechanisms. It is very important that such work is carried out by an experienced craftsman from a reliable trusted company. ARGO Glass&Windows is a trusted company, that performs all types of repair work in Northbrook, including the replacement of fittings for windows and doors. You can always consult with our experts not only on the repair of fittings, but also on other difficulties that relate to the operation of a window or glass door. Numerous positive reviews speak of a decent approach to duties, and high-quality work guarantees an excellent result.
Map of Northbrook, Illinois