Northbrook

Window Replacement
Professional Window Replacement company
Walters Ave, Northbrook, IL 60062
08:00 - 17:00

Monday
08:00 - 17:00

Tuesday
08:00 - 17:00

Wednesday
08:00 - 17:00

Thursday
08:00 - 17:00

Friday
09:00 - 14:00

Saturday
Closed

Closed

Sunday
WE OFFER WINDOWS AND DOORS
For every Budget and Style We Install, Repair and Replace
Other Servises
Need Window Replacement?
Hire the repair man you can trust!
847-796-5126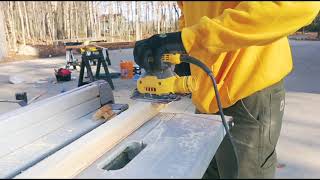 Window Replacement in Northbrook IL
Window Replacement Near Me
Get a FREE Estimate
Our specialist will do a full newew of your windows.
We focus only on your needs!
Window Replacement in Northbrook
Any windows eventually lose their qualities, as well as an attractive appearance. Frames not only dry out, but also begin to rot. The cost of renewing paint is also significant for the family budget, because good materials are expensive. When you are looking for a high-quality service in Northbrook, Illinois, ARGO Glass&Windows can offer you its specialists for making a window replacement. Working with glass products is the main activity of our company, including window replacement service.
How to deal with common problems, by performing window replacement service in Northbrook, near me
The main reasons for replacing casement, wood or double hung windows include the following points:
deterioration of tightness - over time, old wooden windows dry out, can be deformed, so they let cold air through;
poor thermal insulation - in summer the room heats up more, which increases the cost of air conditioning, and in winter heat losses increase significantly, due to which the cost of heating the room increases;
reduced sound insulation - loud sounds penetrate the room, causing discomfort;
the need for regular maintenance - wooden frames need to be periodically painted or varnished, which leads to additional material and time costs;
insufficient functionality - old models do not have a ventilation mode in the vertical plane and micro-ventilation, like new windows;
unaesthetic appearance - over time, the appearance of the window structure deteriorates;
inconvenient operation - wooden windows are difficult to clean, because they need to be untwisted. Difficulties can also arise when opening and closing, which often requires additional physical effort.
broken glass (window replacement is more cost-effective, than glass replacement).
Having problems with a wood, casement or double hung window, you need to get the help with its replacement. ARGO Glass&Windows company can offer you a professional service in Northbrook for window replacement. Our team of experienced craftsmen will fix any existing problems, that you have in your house.
Services in Northbrook, which are additional to window replacement:
What is the best way to make the window replacement in Northbrook?
When you need to get the window replacement service in Northbrook, all that is required of you is to find a good specialist who will competently install them. ARGO Glass&Windows can help you to deal with this task, even if the window replacement is planned in the office, at the factory or in any other place in Northbrook. Otherwise, window replacement will not cause you any trouble, as our integrated approach to work also includes the necessary consultations.
Map of Northbrook, Illinois