Oak Lawn

Glass Replacement
Professional Glass Replacement company
Tulley Ave, Oak Lawn, IL 60453
08:00 - 17:00

Monday
Open

08:00 - 17:00

Tuesday
08:00 - 17:00

Wednesday
08:00 - 17:00

Thursday
08:00 - 17:00

Friday
09:00 - 14:00

Saturday
Closed

Sunday
Broken? Foggy? Condensation?
TOP - Quality glass at affordable prices! We Install, Repair and Replace
Other Servises
Need Glass Replacement?
Hire the repair man you can trust!
847-796-5126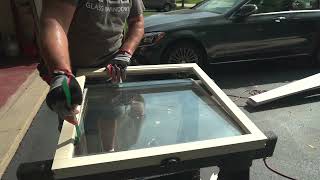 Glass Replacement in Oak Lawn IL
Glass Replacement Near Me
Get a FREE Estimate
Our specialist will do a full newew of your windows.
We focus only on your needs!
Glass Replacement in Oak Lawn
High quality windows are a reliable structure that is installed everywhere in Oak Lawn, Illinois. They provide natural light and air in the room. The design of the window block prevents dust and noise from entering the apartment. However, with improper maintenance, window structures are a weak point in saving home heating energy. However, after some time due to improper work or installation, window glass replacement service may be required. Before proceeding, you need to understand why the glass is broken. This can be an unfair approach to window production and a negligent approach to product quality control. However, there are other reasons that may mean you need to do glass replacement. ARGO Glass & Windows company is ready to help you with all issues to make your life easier.
The main reasons for window glass replacement in Oak Lawn near me:
fog on the window;
incorrect operation of sash;
mechanical interference (cracks);
broken glass.
When the sash do not move or there is fog or cracks in the window, you need to think about glass replacement. If you need to fix or even replace a double pane window due to damage, we advise you to contact a company experienced in this type of work. ARGO Glass & Windows provides professional service to all residents of Oak Lawn with commercial and residential property. We will assist you in choosing a new double pane window for your house, taking into account all the features of your situation and its installation quickly and efficiently. New windows help any commercial or residential building save on utility costs, maintain a happy atmosphere and save less on air conditioning in the summer! Many customers may be afraid of the cost of window glass replacement service in Oak Lawn, but it should be borne in mind that you can get your money back in a year.
Useful services in Oak Lawn that you can also find in our company:
How can I get the best window glass replacement service available in Oak Lawn?
ARGO Glass & Windows specialists perform glass replacement quickly and efficiently. The company ensures that the glass replacement in Oak Lawn is done to the highest level and takes into account your wishes. It will help you to easily understand the range and choose the best option for glass replacement. ARGO Glass & Windows guarantees the work done in Oak Lawn and we are already waiting for your call for a full consultation and you can enjoy the comfort and convenience of your home as soon as possible. We will give you a convenient time to get to your home as well as a reasonable payment method; make all the necessary measurements and can start the job.
Map of Oak Lawn, Illinois