Palatine IL

Window Repair
Argo Glass & Windows - Window Repair & Glass Replacement
5/5
Professional Window Repair company
317 W Colfax St, Palatine, IL 60067
08:00 - 17:00

Monday
08:00 - 17:00

Tuesday
Closed

08:00 - 17:00

Wednesday
08:00 - 17:00

Thursday
08:00 - 17:00

Friday
09:00 - 14:00

Saturday
Closed

Sunday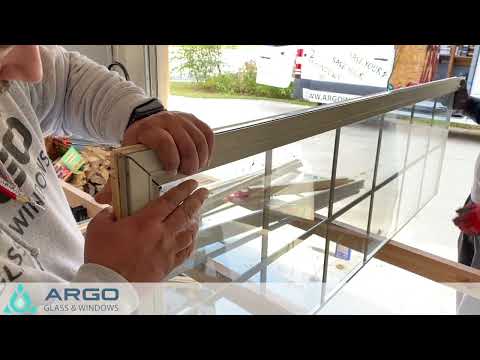 Window Repair Palatine
Window Repair Near Me
Get a FREE Estimate
Our specialist will do a full newew of your windows.
We focus only on your needs!
Our windows provide protection for the home or workspace from cold, noise and other adverse weather conditions. These designs are attractive in appearance, safe and harmless to humans, strong, reliable and durable. But even they do not give a 100% guarantee against breakdowns and failure. To increase the service life of the structures, it is recommended to regularly call a master for professional service in Palatine, who will carry out adjustments, diagnostics of fittings and other elements. Timely identification of potential faults will allow you to quickly eliminate them, minimizing your costs. If you need to get the window repair service in Palatine, choose the ARGO Glass&Windows company. We specialize in various types of renovation work and maintenance of modern window structures. The location of our office is very close to Palatine, Illinois, which allows you to get to your home quickly and start the window repair as soon as possible.
In what cases it is necessary to get the window repair service in Palatine, near me
The need for window repair often arises in case of violation of the rules for operating the profile or excessive loads on window structures. Intensive work leads to rapid wear of components and their failure. Most often, residents of Palatine have to face the following problems:
- difficulties with closing the window sashes;
- you see a gap between the sash and frame;
- the appearance of drafts an condensation with visible rotted areas on wood;
- cracking of the glass unit;
- your sill was installed improperly or the sill is broken, as well as frame.
ARGO Glass&Windows company can provide you with professional service with affordable prices. Initially, the specialists will diagnose the windows in order to identify the causes of the malfunction, and only after that they will start window repair. Craftsmen can fix all the problems of any complexity in your house, including rotted wood. Owners, are also provided with expert advice on proper window care.
Some extra services to have, living in Palatine:
Window glass replacement in Palatine
Many homeowners, when it is necessary to replace glass in a window, turn to our company for a service, as our offer is distinguished by the ability to improve the characteristics of the product during reinstallation. Thus, by contacting us, you will receive not only replacement of glass in windows, but also improvement of other technical characteristics.
Foggy repair in Palatine
Our company provides foggy repair service and we can eliminate the moisture in a short period of time. If necessary, our craftsmen can give you a professional advice for window care.
Door repair in Palatine
Repair of broken doors may be needed by any homeowner over time. Those, who are ready for changes, should contact our company and the specialists will help with any problem as soon as possible.
Window replacement in Palatine
When you need window replacement, you can contact our company to provide yourself with a quality work. We give a proprietary guarantee for our work, which will be done accurately and promptly.
Hardware repair in Palatine
Our team of specialists in hardware repair service will guarantee you high-quality, when you are looking for the proper way to eliminate defects from your mechanisms. Any time you have problem with your hardware, you can fix it in our company quickly and promptly.
Window repair in Palatine with the help of professionals
High-quality windows are a guarantee of warmth and comfort in the house. Nevertheless, even the most expensive windows from well-known brands tend to wear out. This means that soon you will need window repair. Whatever the situation may be, in the event of drafts near the windows or irregularities in the operation of the closing mechanism, please contact us immediately. Our extremely skilled craftsmen carry out not only good window repair service in Palatine, but also accurate breakdown diagnostics, which will allow you to return your windows to their original condition. After our visit and window repair service, your windows will be like new or even better than new!
Leave a request
Our specialist will estimate the condition of your windows, will take measurements and prepare a cost calculation right at your home!
Map of Palatine, Illinois
Windows Replacement Near Me
Find the best local company near Palatine, Illinois