Palatine

Commercial Glass Repair
Argo Glass & Windows - Window Repair & Glass Replacement
5/5
Professional Commercial Glass Repair company
317 W Colfax St, Palatine, IL 60067
08:00 - 17:00

Monday
Open

08:00 - 17:00

Tuesday
08:00 - 17:00

Wednesday
08:00 - 17:00

Thursday
08:00 - 17:00

Friday
09:00 - 14:00

Saturday
Closed

Sunday
Broken Commercial Glass? Need a new Storefront?
Everything you need in glass Call Us! We Install, Repair and Replace
Other Servises
Need Commercial Glass Repair?
Hire the repair man you can trust!
847-696-8044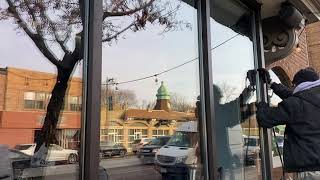 Commercial Glass Repair in Palatine IL
Commercial Glass Repair Near Me
Get a FREE Estimate
Our specialist will do a full newew of your windows.
We focus only on your needs!
Commercial Glass Repair in Palatine
Even reliable structures that are installed everywhere in Palatine, Illinois after some time, as a result of operation or improper installation may need to get commercial repair service. Of course, for commercial glass replacement there must be other reasons, such as fogged or cracked glass. ARGO Glass & Windows company specializes in commercial repair services. Whatever a reason to get a commercial repair service, our skilled craftsmen will have your building fixed in a hurry.
Main causes to get the commercial glass repair in Palatine near me:
There are cases when you are looking for commercial window repair or a proper service for commercial glass door in your store, as well as commercial glass replacement for your broken storefront. New window panes will help any commercial building to save on utilities, maintain a pleasant microclimate and spend less money! If you need to fix or even replace the window in your store due to its damage, we advise you to contact a company with experience in commercial repair. Many clients choose commercial repair service from ARGO Glass & Windows, as they can recoup the money spent in a year in this way. ARGO Glass & Windows provides professional service for every resident of Palatine with business properties. Whether it's a damaged storefront or you are looking for commercial window repair service, we can construct the perfect fit for your business property. Our specialists are able to make your commercial glass door fully functional again, taking into account all the features of your situation. We are happy to offer emergency service, providing commercial repair which will go faster with the help of our trained and certified experts. Just let them carry out commercial repair and get the best result in the near future!
Some useful services in Palatine, as well as commercial glass replacement:
Window repair in Palatine
When your windows fail, you should find professionals to fix them. With our help your windows will be fully functional again.
Foggy repair in Palatine
Looking for high-quality foggy repair service, look no more! We always do our work in the shortest possible time.
Door repair in Palatine
Having a need to repair your door, you can contact us for professional help. We provide all our customers with high-quality door repair service.
Window replacement in Palatine
You should entrust window replacement to professionals of our company for the desired result. Our specialists use only top grade products and tools.
Hardware repair in Palatine
To repair your mechanisms you do not need to do it yourself. We use only durable and safe materials so that you will get a proper result.
The best way to get commercial repair service in Palatine
One of the most common and popular services provided by our craftsmen is commercial glass replacement, as we are able to quickly and efficiently perform the results of commercial repair service. We guarantee that the commercial glass replacement in Palatine will be carried out at the highest level and taking into account all your wishes. Contact us today to discuss your project details and let us help you meet your goals.
Map of Palatine, Illinois