Palatine

Sliding Door Repair
Argo Glass & Windows - Window Repair & Glass Replacement
5/5
Professional Sliding Door Repair company
317 W Colfax St, Palatine, IL 60067
08:00 - 17:00

Monday
Closed

08:00 - 17:00

Tuesday
08:00 - 17:00

Wednesday
08:00 - 17:00

Thursday
08:00 - 17:00

Friday
09:00 - 14:00

Saturday
Closed

Sunday
Hard to Sliding or Broken?
Get your Sliding Door working like NEW! We Install, Repair and Replace
Other Servises
Need Sliding Door Repair?
Hire the repair man you can trust!
847-696-8044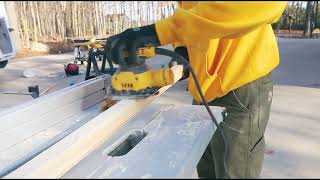 Sliding Door Repair in Palatine IL
Sliding Door Repair Near Me
Get a FREE Estimate
Our specialist will do a full newew of your windows.
We focus only on your needs!
Sliding Door Repair in Palatine
As with doors made of any other material, glass doors may require repair. Taking into account all the subtleties of the material and design, only an experienced and specially trained specialist should carry out the door repair service. Carrying out repairs on your own can lead to the most disastrous results. Only professional skill will help to correctly carry out repair work on doors made of glass, because this requires accurate and precise execution. Therefore, for their implementation, it is recommended to use only reliable and trusted sources. ARGO Glass&Windows company can provide you with needed door repair service in Palatine, Illinois, performing by specialists.
Typical breakdowns of doors, which can lead to door repair service in Palatine, near me
Residents of Palatine usually prefer to install glass doors, such as patio, sliding, french or wood doors. However, it happens that door loses its functions and even may need a replacement. Major causes for door repair are:
Sagging of the door.
In this case, gaps of various widths appear, which spoils the appearance of the room. If you notice a deviation in the door operation in time and call an experienced craftsman, you can prevent the appearance of serious problems.
Contamination of door elements. Timely adjustment and cleaning of the mechanism from dust and dirt can prevent damage. But if, for any reason, a malfunction nevertheless appears, our specialists will easily eliminate it, and the door will again begin to close smoothly and silently.
Broken door locks. The latch mechanism may start to jam, jam, or stop responding when the key is turned. All these faults must be repaired, otherwise the master can recommend a more reliable and high-quality locking device.
Problems with glass, which can also lead to need of glass replacement.
ARGO Glass&Windows company can offer you a professional service for door repair in Palatine. Our team of experienced craftsmen are able to fix french, patio, sliding or wood door, that you have in your house.
Services in Palatine, which are additional to door repair:
Where to order glass door repair service in Palatine
Our company carries out professional door repair service in Palatine at affordable prices. We eliminate faults of all elements of such a door with a visit to the specified address at a convenient time for you. If you need advice from an experienced master, call us by phone or place an application on the website, we will contact you as soon as possible and answer all your questions, performing the door repair service accurately and promptly.
Map of Palatine, Illinois