Palatine

Window Replacement
Argo Glass & Windows - Window Repair & Glass Replacement
5/5
Professional Window Replacement company
317 W Colfax St, Palatine, IL 60067
08:00 - 17:00

Monday
Closed

08:00 - 17:00

Tuesday
08:00 - 17:00

Wednesday
08:00 - 17:00

Thursday
08:00 - 17:00

Friday
09:00 - 14:00

Saturday
Closed

Sunday
WE OFFER WINDOWS AND DOORS
For every Budget and Style We Install, Repair and Replace
Other Servises
Need Window Replacement?
Hire the repair man you can trust!
847-696-8044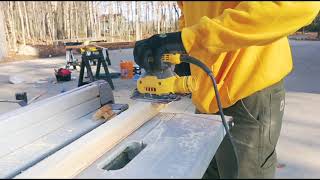 Window Replacement in Palatine IL
Window Replacement Near Me
Get a FREE Estimate
Our specialist will do a full newew of your windows.
We focus only on your needs!
Window Replacement in Palatine
Against the background of the massive demand for high-quality windows, many products that are not of high quality have appeared on the market. Therefore, despite the fact that windows must be very durable, many users are faced with the need to replace them prematurely. There are frequent breakdowns and defects due to which windows cannot be repaired or renewed. In this case, window replacement is a decision that should not be postponed. By choosing products based on a high-quality window profile, you can solve the problem of excessive heat loss in winter, and your stay in the room will become more comfortable due to good noise insulation. ARGO Glass&Windows can provide you with a needed high-quality window replacement service in Palatine, Illinois.
When is window replacement required and how to get this service in Palatine, near me?
Let's list the main reasons for replacing casement, wood or double hung windows with new ones.
It is necessary to improve the heat or sound insulation in the room.
The design does not match the design of the room.
Cold air, dust and noise get into the apartment from the street.
Installation of cheap windows, unsuitable for the given climatic conditions.
There are other reasons for window replacement as well. But the ones listed above are the most common. Sometimes it becomes necessary to make the window replacement with professional service, when the glass is broken or the frame is cracked and the glass replacement is less cost-effective. ARGO Glass&Windows company can offer you a window replacement service in Palatine. Our experienced craftsmen will fix any problems with your double hung, casement or wood windows, that you have in your house.
Other useful services in Palatine, as window replacement:
Do you need to get the window replacement service in Palatine?
There is a way to perform the window replacement in Palatine as soon as possible. Contact our consultants for a preliminary diagnosis right now! ARGO Glass & Windows experts repair and change windows, choosing the best solution in each case. And we are sure that your windows will not become an exception to this rule. Change is always for the better!
Map of Palatine, Illinois