Park Ridge IL

Window Repair
Professional Window Repair company
S Greenwood Ave, Park Ridge, IL 60068
08:00 - 17:00

Monday
08:00 - 17:00

Tuesday
08:00 - 17:00

Wednesday
Closed

08:00 - 17:00

Thursday
08:00 - 17:00

Friday
09:00 - 14:00

Saturday
Closed

Sunday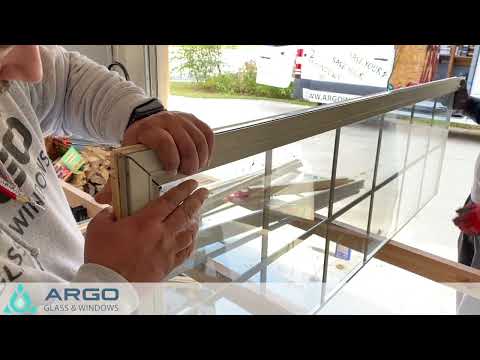 Window Repair Park Ridge
Window Repair Near Me
Get a FREE Estimate
Our specialist will do a full newew of your windows.
We focus only on your needs!
Many customers who live in Park Ridge, Illinois identify a broken window operation and do not rush to repair it, call a specialist and then continue to use it. High quality windows ensure warmth and comfort in the home. However, even expensive windows can easily run out. This means you will need to repair the window soon. When ordering window repair in Park Ridge from ARGO Glass & Windows, you can be sure in quality of the work performed. No matter what happens, ARGO Glass & Windows can help you to do window repair in Park Ridge, Illinois. Our specialists have a lot of practical experience in performing window repair, even when you need to work fast and accurately.
In what cases do you need to get a window repair in Park Ridge near me?
Any breakage is easy to fix at the first sign.
rotted wood;
visible space between the sash and frame;
broken sash, sill or frame;
improper installation of sill.
Window repair should be left to professionals, so do not try to do it without special tools, especially if the wood is rotted. The experienced specialists of our company quickly identify the cause of the specific disability and know what to do. Beginners and those who do not have the information of how to do window repair spend a lot of time diagnosing and repairing and also run the risk of making the situation worse. ARGO Glass & Windows can provide you with the necessary professional service for your house and also eliminate errors made previously.
Other popular services in Park Ridge including window repair:
Window glass replacement in Park Ridge
If the glass is broken and you need to replace it, our company can help you solve your problem. The work itself will be performed in accordance with all the preferences of the client.
Foggy repair in Park Ridge
Our company offers highly qualified services for people who know the value of time. If your windows are foggy, our company can offer you our craftsmen for quality repairs.
Door repair in Park Ridge
Our team of door repair specialists will guarantee you high quality when you are looking for the right way to eliminate some of the issues of your structures. As our company is nearby, you can solve any problem of your doors.
Window replacement in Park Ridge
Unfortunately, window structures need periodic repairs and sometimes even replacement. You can always ask for help from the experienced craftsmen of our company.
Hardware repair in Park Ridge
In case you need to repair your hardware, you should call specialists of our company. By contacting our company, you will get high-quality work in the shortest time.
How to choose the right window repair in Park Ridge?
If you have any problems with windows, do not delay their elimination indefinitely, as further work of broken windows can have more terrible consequences. Contact us via the contact number or fill out the appropriate online application on our website. Experts will come to you and determine the solution. The best option is to contact an experienced professional. In Park Ridge, high quality window repair is carried out by representatives of ARGO Glass & Windows at affordable prices and many services are in demand in Park Ridge.
Leave a request
Our specialist will estimate the condition of your windows, will take measurements and prepare a cost calculation right at your home!
Map of Park Ridge, Illinois
Windows Replacement Near Me
Find the best local company near Park Ridge, Illinois