Round Lake

Foggy Window Repair
Professional Foggy Window Repair company
S Cedar Lake Rd, Round Lake, IL 60073
08:00 - 17:00

Monday
08:00 - 17:00

Tuesday
08:00 - 17:00

Wednesday
08:00 - 17:00

Thursday
08:00 - 17:00

Friday
09:00 - 14:00

Saturday
Closed

Closed

Sunday
Broken? Foggy? Condensation?
TOP - Quality glass at affordable prices! We Install, Repair and Replace
Other Servises
Need Foggy Window Repair?
Hire the repair man you can trust!
847-796-5126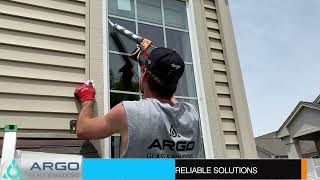 Foggy Window Repair in Round Lake IL
Foggy Window Repair Near Me
Get a FREE Estimate
Our specialist will do a full newew of your windows.
We focus only on your needs!
Foggy Window Repair in Round Lake
If you do not understand why condensate appears on the windows of your home in Round Lake, then it can be very difficult to solve. So you need to understand what causes moisture to accumulate in the glass and regularly clean the condensate on the windows with a dry cloth or get the foggy repair service. Behind the friction and ice is a more serious problem that threatens the windows, homes, and health of residents of Round Lake, Illinois. In most cases, the most common problem, especially in winter, is the appearance of condensation on the windows. When finding moisture, the first thing to do is not to panic, but to observe where the moisture comes from and where it comes from. If moisture and condensate appear inside the glass, it does not affect the tightness here, but the solution to the problem should be approached responsibly. So you should get a foggy repair service at ARGO Glass & Windows.
The most common reason I need a foggy repair in Round Lake near me
The main cause of fog is the low temperature in the room. If the apartment is not below +18 ° C, it is likely that fog will appear on your windows with small drops of water. If the room temperature is normal, check for ventilation, as stagnant air can lead to fogged window. It is also advisable to ventilate the room regularly when opening windows for short periods of time. The need for foggy repair services also depends on the humidity level in the apartment. Another reason for the appearance of water is insufficient ventilation of window openings. It's all about the thickness of the window, which is smaller in a new double pane window than an old window. As a result, the window opening increases, thus making it harder for hot air to flow directly into the glass. In addition, many homeowners from Round Lake prefer to install wide windows and do not even think to block the radiation with them. After such an operation, condensate will form water drops on the double pane window faster and may even cause the window replacement, not only glass replacement. When it comes time to fix fogged windows, you can get help from ARGO Glass & Windows company, which can provide you and your house with professional service to fix the fog in Round Lake and repair all the broken parts of the fogged window or other existing problems.
Other important services in Round Lake, as foggy repair that homeowners are always looking for:
What to do when you need a professional foggy repair service in Round Lake
If you are looking for the best foggy repair service you should contact ARGO Glass & Windows. On our site you can get instant advice from experts who can provide a successful foggy repair solution. If your windows are fogging up or otherwise not doing their job, you may be wondering if you should have your windows repaired or replaced. It's a difficult choice based on the idea that price is an issue. All else being equal, most homeowners are likely to opt for replacement over renovation. But cost is the factor that turns this question into a real dilemma. Our company offers its customers foggy repair service in Round Lake at an affordable price.
Map of Round Lake, Illinois