Saint Charles IL

Window Repair
Professional Window Repair company
Prairie St, Saint Charles, IL 60174
08:00 - 17:00

Monday
08:00 - 17:00

Tuesday
Closed

08:00 - 17:00

Wednesday
08:00 - 17:00

Thursday
08:00 - 17:00

Friday
09:00 - 14:00

Saturday
Closed

Sunday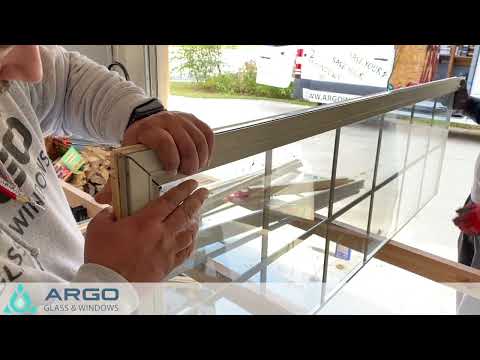 Window Repair Saint Charles
Window Repair Near Me
Get a FREE Estimate
Our specialist will do a full newew of your windows.
We focus only on your needs!
Residents of Saint Charles, Illinois often appeal to window repair service. As a company, that is experienced in fixing different types of windows, we know how often windows get out of order. Thereby, any building incurs a risk of losing its appearance. Moreover, broken windows can affect on noise rejection and energy efficiency of your house. ARGO Glass&Windows is the best choice for people, looking for window repair. Fortunately, office of our company is near by Saint Charles, Illinois, that allow to do our job not only properly, but also quickly. Our technicians are experts in the business, so you do not need to worry about anything.
When it's time for window repair service in Saint Charles, near me:
improper installation of sill or frame;
window fittings worn out during operation;
the doors do not open and close well;
the window freezes, lets in a draft, the sashes do not fit tightly to each other;
breakage of the window handle or opening limiter;
the fittings are jammed, the window sash cannot be opened;
difficulties with turning the window handle;
deformation of the geometry of the wood profile or presence rotted areas on it;
damage to the integrity of the glass unit;
sill and frame are broken.
ARGO Glass&Windows is well-known company in Saint Charles, and our employees, thanks to their knowledge and many years of experience, can provide you with professional service for your house. After inspecting the malfunctions and identifying the cause, the master will recommend you a set of necessary actions, including window repair, to restore the normal functioning of the structure, as well as deal with rotted wood if necessary. We can fix your windows quickly and accurately, as the specialist can start the window repair service in Saint Charles at any time convenient for you.
Main services as supplementary to the window repair service in Saint Charles:
Window glass replacement in Saint Charles
If the glass is broken and you need to replace it, our company will help you solve your problem. We will replace your broken glass as soon as possible with high quality work.
Foggy repair in Saint Charles
Our company offers qualified foggy repair service for people who know the value of the time. We can deal with any type of window structures, so repair will be done in strict accordance with the technology.
Door repair in Saint Charles
Our team of specialists in door repair service will guarantee you high-quality, when you are looking for the proper way to eliminate some defects from your structures. Any time you have problem with your door, you can fix it in our company quickly and promptly.
Window replacement in Saint Charles
Unfortunately, window structures periodically need repair and sometimes even replacement. Our team employs only professionals who carry out replacement work of any complexity, so you will definitely get the best result.
Hardware repair in Saint Charles
In cases when you need to repair your hardware, you should call professionals of our company. By contacting us, you can get not only high-quality service, but also quickly completed work.
The best option for window repair in Saint Charles
ARGO Glass & Windows is confident in the high quality of its repair service. For your peace of mind, we give a guarantee for window repair service in Saint Charles. Experts will be able to give you comprehensive information by phone, and you can always consult online. If you value your time, then ARGO Glass & Windows is ideal for you. Now, without leaving home, at the appointed time our specialist will come to you for consultation at home and subsequent window repair.
Leave a request
Our specialist will estimate the condition of your windows, will take measurements and prepare a cost calculation right at your home!
Map of Saint Charles, Illinois
Windows Replacement Near Me
Find the best local company near Saint Charles, Illinois