Winnetka

Window Hardware Repair
Professional Window Hardware Repair company
Green Bay Rd, Winnetka, IL 60091
08:00 - 17:00

Monday
08:00 - 17:00

Tuesday
08:00 - 17:00

Wednesday
08:00 - 17:00

Thursday
08:00 - 17:00

Friday
09:00 - 14:00

Saturday
Closed

Closed

Sunday
Doesn't open or stay up?
Fix first replace at worst! We Install, Repair and Replace
Other Servises
Need Window Hardware Repair?
Hire the repair man you can trust!
847-796-5126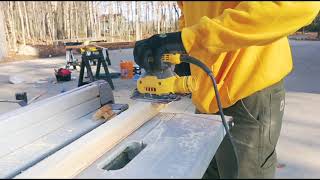 Window Hardware Repair in Winnetka IL
Window Hardware Repair Near Me
Get a FREE Estimate
Our specialist will do a full newew of your windows.
We focus only on your needs!
Window Hardware Repair in Winnetka
Sometimes it happens that you have to deal with a situation where you need to repair window mechanisms. For one reason or another it may be necessary to repair, adjust or replace some parts. If they do not work properly, you will need to repair or even replace all the damaged parts. Our specialists do repair service quickly and professionally in Winnetka, Illinois. Our experienced craftsmen are able to perform the service in the shortest amount of time, regardless of the cost and materials.
When do I need the help of experts to fix a broken hardware in Winnetka near me?
Hardware can be handles, operators, balancers, locks, keepers and so on. To extend their service life, you need to make regular adjustments. Sign of repair need is natural wear of the window mechanism. Please note that this is just one of the issues that ARGO Glass & Windows experts are reasonably addressing in Winnetka! Of course, to prevent such problems, you should entrust the repair to specialists of our company. ARGO Glass & Windows can support you and provide professional service for repair in Winnetka. Our team of experienced craftsmen will solve any problems in your house.
Other useful services in Winnetka:
Want to find the best service in Winnetka
Even good quality mechanisms tend to be lost. ARGO Glass & Windows offers its services for repair and replacement various items. If you want the issues to be resolved fast and properly, for consultation you can call or make a request on the website and our experts will contact you to assess the problems and their further solution.
Map of Winnetka, Illinois