Winnetka

Window Replacement
Professional Window Replacement company
Green Bay Rd, Winnetka, IL 60091
08:00 - 17:00

Monday
08:00 - 17:00

Tuesday
08:00 - 17:00

Wednesday
08:00 - 17:00

Thursday
08:00 - 17:00

Friday
09:00 - 14:00

Saturday
Closed

Closed

Sunday
WE OFFER WINDOWS AND DOORS
For every Budget and Style We Install, Repair and Replace
Other Servises
Need Window Replacement?
Hire the repair man you can trust!
847-796-5126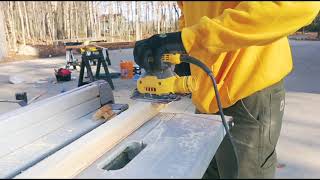 Window Replacement in Winnetka IL
Window Replacement Near Me
Get a FREE Estimate
Our specialist will do a full newew of your windows.
We focus only on your needs!
Window Replacement in Winnetka
Due to the high demand for high-quality windows in the market appeared a lot of low-quality products. Therefore, despite the fact that windows should be stable, many users face the need to replace them ahead of time. Due to the repair and replacement of windows, they are often damaged.However, there are times when a lack of quality or improper installation of a system requires a window replacement. You can get window replacement services at ARGO Glass & windows in Winnetka, Illinois. By choosing products based on high-quality window profiles, you can solve the problem of excessive heat loss in the winter and your stay in your room will be more comfortable due to good sound insulation.
The main reason when I need to get a window replacement in Winnetka near me
All double hung, casement or wood windows may need repair over time. But there are cases where just window replacement can help.
The room needs better heating or sound insulation.
The design does not match the design of the room.
Cold air and dust enter the apartment from the street.
Installation of cheap windows does not correspond to the given weather conditions.
In case of need to replace double hung, casement or wood windows, you should only consult a specialist of a trusted company. ARGO Glass & Windows can provide Winnetka residents with high-quality window replacement. Our team of experienced craftsmen will fix existing problems in your house, including broken glass, with professional service.
Additional services in Winnetka known as window replacement:
Are you looking for a window replacement specialist in Winnetka?
Reasons for window replacement may vary, but the main factor is that your life is easier and your living conditions are more comfortable. Window replacement from ARGO Glass & Windows ensures high quality work for all residents of Winnetka. And we believe that your windows are no exception to this rule. Change is always better!
Map of Winnetka, Illinois