Woodridge

Sliding Door Repair
Professional Sliding Door Repair company
Woodward Ave, Woodridge, IL 60517
08:00 - 17:00

Monday
08:00 - 17:00

Tuesday
08:00 - 17:00

Wednesday
08:00 - 17:00

Thursday
08:00 - 17:00

Friday
09:00 - 14:00

Saturday
Closed

Closed

Sunday
Hard to Sliding or Broken?
Get your Sliding Door working like NEW! We Install, Repair and Replace
Other Servises
Need Sliding Door Repair?
Hire the repair man you can trust!
847-796-5126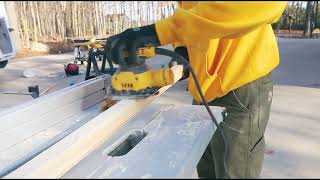 Sliding Door Repair in Woodridge IL
Sliding Door Repair Near Me
Get a FREE Estimate
Our specialist will do a full newew of your windows.
We focus only on your needs!
Sliding Door Repair in Woodridge
Homeowners have not been spared this material and are actively using it in their homes. More and more glass doors each year are installed in different commercial and residential properties. Such doors allow you to form a truly unique design, expanding the visual space, adding light to the room of your house in Woodridge. Of course in the end glass products are considered to be the most long-lasting, but sometimes you have to do door repair. ARGO Glass & Windows company is ready to provide you with high quality door repair service in Woodridge, Illinois.
What means I need a door repair service in Woodridge near me?
Patio, wood, sliding or french doors need to be fixed for many reasons and main of them is broken glass that can cause the glass to be in need of replacement. To avoid a complete door replacement, you should consult an expert to do the door repair. ARGO Glass & Windows company can provide you with a professional service for high-quality door repair in Woodridge. Our team of experienced craftsmen will solve existing problems with wood, sliding, patio or French doors of your house.
Services in Woodridge such as door repair:
How to order door repair service in Woodridge
Repairing glass doors involves a number of tasks. There are adjustments of the mechanism and replacements of seals or other damaged elements. However, it is better to leave such glass door repair to professionals. Improper evaluation of attempts may damage the glass during correction. The experience gained over the years helps us to provide this service in Woodridge on top of the line. We provide a full range of door repair services, including glass door replacement. When door repair is entrusted to our specialists, everything is done properly and quickly.
Map of Woodridge, Illinois