Argo Glass & Windows - Des Plaines
Green Bay Rd,

Winnetka

,

IL

60091
Monday: 08:00 - 17:00
Tuesday: 08:00 - 17:00
Wednesday: 08:00 - 17:00
Thursday: 08:00 - 17:00
Friday: 08:00 - 17:00
Saturday: 09:00 - 14:00
Sunday: Closed
Need Window Works?
Hire the repair man you can trust!
847-796-5126
Before
After
Before
After
Before
After
Before
After
Before
After
Before
After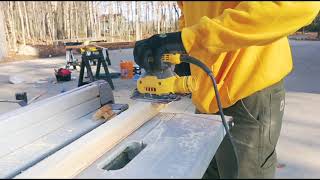 Need to get a Window Repair in Winnetka, Illinois because of a drafty, old, broken, or shattered window?
If you see that windows have a lot of hoarfrost and cold begin to get through a window in the house, then it is necessary to get those windows repaired as soon as possible. Usually normal windows can quickly adapt to any temperature, but if there are problems, then this is an indicator of a window malfunction.
Services Offered in
Winnetka

:
Winnetka WOOD WINDOW REPAIR
Winnetka GLASS REPLACEMENT
Winnetka HARDWARE / MECHANISM REPAIR
Nearest Cities we Serve
Ravinia

(60035)

Braeside

(60035)

Gross Point

(60091)

Kenilworth

(60043)

Hubbard Woods

(60093)

Golf

(60025, 60029)
Window Repair Near Me
Are your windows foggy? It means there is a broken seal! But there is no need to worry, you don't have to replace the window, you can just replace the glass! Call ARGO GLASS & WINDOWS to schedule a free estimate
Read Latest News
Winnetka Window Repair
To change this situation use the services of Argo Window repair, which is well-known to Winnetka residents and has wide popularity there. Our experts work day and night because the problem with windows can appear at any time. If it happens in the evening or even at night, then your safety and safety of your family can be definitely under the threat. We well understand it and will make everything possible to quickly correct this situation.
Do you look for a company which is involved in repair of doors and windows? Drop your search and call Argo Window Repair company and we will help you to repair or replace your windows at very attractive prices. You will see return very soon as your utility payments will sharply go down.
Many people in Winnetka IL think that problems with windows are dangerous only in the winter time, however in the summer it can also cause big troubles. For example, you use the air conditioner and windows pass hot air in the house. To cool down the high temperature it is necessary for the air conditioner to strength its work and spend much more energy than usual. To avoid such development, it is necessary to find some suitable window repair near me. Argo Window repair offers all homeowners high quality of work and very affordable prices. If you are interested in seal repair in Winnetka for your windows, then our experts can contact you and discuss all important repair details. Don't wait too long, just come to us!
Residents of Winnetka, Illinois can always rely on our company, which will try to do everything possible in order for the to be happy. We offer window repair in Winnetka not only to owners of the private property, but also to the different commercial organizations. If windows repair is necessary for some commercial property, then their management can always count on Argo Window repair. Our skilled experts will replace broken seal in Winnetka in a short time and give new chance to your old windows!