Window & Glass Repair
N Wood Dale Rd,

Wood Dale

,

IL

60191
Monday: 08:00 - 17:00
Tuesday: 08:00 - 17:00
Wednesday: 08:00 - 17:00
Thursday: 08:00 - 17:00
Friday: 08:00 - 17:00
Saturday: 09:00 - 14:00
Sunday: Closed
Need Window Works?
Hire the repair man you can trust!
331-333-5343
Before
After
Before
After
Before
After
Before
After
Before
After
Before
After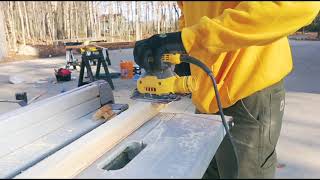 If you live in Wood Dale Illinois, then you can always call Argo Window repair company, which is involved in home windows repair and replacement
Have you noticed that the temperature in rooms of your house began to be strongly differing? It can only happen if your windows began to pass inside cold air from the street. It can lead to very unpleasant situation when in the house it is cold, but at the same time costs of central heating will only grow.
Services Offered in
Wood Dale

:
Wood Dale WOOD WINDOW REPAIR
Wood Dale GLASS REPLACEMENT
Wood Dale HARDWARE / MECHANISM REPAIR
Nearest Cities we Serve
Churchville

(60106)

Itasca

(60143)

South Addison

(60181)

Medinah

(60143, 60157)

Swift

(60101)
Window Repair Near Me
Are your windows foggy? It means there is a broken seal! But there is no need to worry, you don't have to replace the window, you can just replace the glass! Call ARGO GLASS & WINDOWS to schedule a free estimate
Read Latest News
Wood Dale Window Repair
However, this situation can be corrected. For this purpose, it is required to approach Argo Window repair, which will fix or replace windows in your house and will return the situation to the normal course. The comfort and convenience which will be appreciated by your family will return to your house again. If you have decided to make windows replacement, then we will help you with the choice of color and style, so that you will be most definitely satisfied. We have a wide choice of windows and doors and if you want something special, then we will place the individual order for you at our partner factory. Call Argo Window repair and forget about window problems in your house! 
When you are not doing timely service for wooden windows, then after a while it will be possible to notice the first signs of malfunctions. We will quickly replace broken seal in Wood Dale and nearby areas as well as will repair your broken or cracked glass, so there will be no threat any more.
Many homeowners don't give too much attention to the first signs of windows aging and don't process wooden frames with same special protective paint. All this only leads to breakage of windows and much bigger expenses in the future. We are involved in seal repair in Wood Dale and we are the kind of business like window repair near me. Therefore, you shouldn't spend much time in search for the suitable repair company, because we are always near you.
Those companies which offer today window repair in Wood Dale are generally busy with full windows replacement or big things repair. We are completely different from them and undertake any window repair, irrespective of how big or small it is. Therefore, most of residents living in Wood Dale IL trust us their windows and recommend our company to their friends and acquaintances.