Home Window Repair & Glass Replacement
Woodward Ave,

Woodridge

,

IL

60517
Monday: 08:00 - 17:00
Tuesday: 08:00 - 17:00
Wednesday: 08:00 - 17:00
Thursday: 08:00 - 17:00
Friday: 08:00 - 17:00
Saturday: 09:00 - 14:00
Sunday: Closed
Need Window Works?
Hire the repair man you can trust!
630-780-6775
Before
After
Before
After
Before
After
Before
After
Before
After
Before
After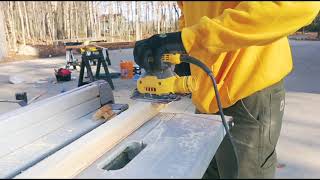 Most of homeowners who live in Woodridge Illinois know our company and trust us for windows repair and replacements
If your windows have been cracked and are not closing and opening properly, then you need to consider the possibility of their full replacement before the first cold weather comes. You will not only be ready for harsh winter, but also considerably save on your utility bills.
Services Offered in
Woodridge

:
Woodridge WOOD WINDOW REPAIR
Woodridge GLASS REPLACEMENT
Woodridge HARDWARE / MECHANISM REPAIR
Nearest Cities we Serve
Barbers Corners

(60440)

Welco Corners

(60440)

Belmont

(62811)

Westmont

(60523, 60559)

Lisle

(60532, 60563, 60572)

Darien

(60561)

Lace

(60561)
Window Repair Near Me
Are your windows foggy? It means there is a broken seal! But there is no need to worry, you don't have to replace the window, you can just replace the glass! Call ARGO GLASS & WINDOWS to schedule a free estimate
Read Latest News
Woodridge Window Repair
Sometimes, winters can be not so cold, but more often there can be extreme to very low temperatures and hard frosts. Windows malfunctions, such as – cracked glass, ruptures of wooden frames, broken seals will lead your house to be cold inside, despite of the heating working at its maximum power. To avoid such succession of events, timely service and windows repair is needed. Argo Window repair company can offer you all these services if necessary. Our experts will carry out all works and will put your windows back in order. Don't wait for the onset of cold weather and place your order in advance. We are waiting for you!
If your old windows begin to lose their functionality, then you can always address to us. Argo Window repair can quickly fix broken seal in Woodridge and also any other malfunctions which can happen with your windows. Our professional specialists will come to your place first and do a free evaluation.
For corporate clients we have provided a special package of services, which includes not only seal repair in Woodridge, but also services in routine windows maintenance at offices and other commercial property. We offer very attractive conditions for cooperation.
If you look for window repair near me, then our company is just such type of business to render services at any time, when necessary to clients. We carry out window repair in Woodridge already for a long time and we have good reputation which we very much value. This is why all homeowners living in Woodridge IL, in case of needs, can rely on Argo Window repair. Don't wait until your windows become completely useless and will force you to incur big expenses. Make repair right now and be sure that the severe and cold winter won't bring you any problems.