Home Window Repair & Glass Replacement
E South St,

Woodstock

,

IL

60098
Monday: 08:00 - 17:00
Tuesday: 08:00 - 17:00
Wednesday: 08:00 - 17:00
Thursday: 08:00 - 17:00
Friday: 08:00 - 17:00
Saturday: 09:00 - 14:00
Sunday: Closed
Need Window Works?
Hire the repair man you can trust!
630-780-6775
Before
After
Before
After
Before
After
Before
After
Before
After
Before
After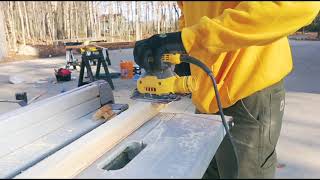 Great offer for repair of windows in Woodstock, IL
Caring for windows is a rather complicated and tedious process, especially when there is no idea what to do and when. Practice shows that with proper maintenance of windows, their operational life increases by several years.
Services Offered in
Woodstock

:
Woodstock WOOD WINDOW REPAIR

Rotten wood replacement

Window frame repair

Sash sill brickmolding repair

Patio door repairs

Reglazing window

Window screens repair

Re-caulking, caulking service

Cracked paint

Historic Window Restoration
Woodstock GLASS REPLACEMENT

Replacement Insulated (double pane, triple pane) unit

Single pane glass replacement

Annealed, Low-e, Tempered glass

Patio door glass replacement

Store front & commercial glass

Custom shaped glass replacement

Insulated glass repair

Fogged glass repair
Woodstock HARDWARE / MECHANISM REPAIR

Window operators and accessories

Window and door adjustment

Support balancers & mechanism

Patio door hardware

Window locks and keepers

Weathter striping
Nearest Cities we Serve
Ridgefield

(60012)

Bull Valley

(60012, 60050, 60098)

Franklinville

(60098)
Window Repair Near Me
Are your windows foggy? It means there is a broken seal! But there is no need to worry, you don't have to replace the window, you can just replace the glass! Call ARGO GLASS & WINDOWS to schedule a free estimate
Read Latest News
Woodstock Window Repair
Maintenance and upkeep of windows is very important for their longevity and proper performance for many years. Repair of windows in Woodstock and their service can be done with our company. In the case of windows starting to malfunction it is best to get those issues fixed sooner rather than later so that a full window replacement will not be necessary.
We work throughout the state of Illinois, so we are ready to cooperate with all of its residents. If you notice that something is wrong with the windows, for example, they do not open or close properly, condensation has begun to form in between the glass panes, or there is rotting wood, then you need to contact us so that the experts can come out to take a loot and be able to provide you accurate information on the issue. Every year the demand for our services continues to grow which proves the high professionalism of our team of employees. We responsibly approach communication with clients and we can guarantee that the windows will be restored as quickly and as efficiently as possible. If you do not want to aggravate the situation, then contact us in a timely manner. Repairing windows in Woodstock will be inexpensive for our customers.
What can happen to the windows?
Breakdowns of windows are many, but not all of them are critical. For example, if a crack appeared on a glass unit, then this cannot be called a fatal failure. It may not even lead to depressurization of the window unit. In some cases, people simply overlook this moment, do not repair the window. As a result, the glass pane continues to deform as it loses its original strength. Depressurization of the block becomes just a temporary matter, as it will happen anyway. It is advisable to immediately call the masters to inspect the window, determine the cause of the defect, take measurements and order a new glass unit. In the future, it will only be installed in a regular place, which will restore the functionality of the window to its original performance.
Find a professional window repair near You in Woodstock, IL.
Often fails accessories, so it is advisable to change it. If this is not done, then it will be difficult to use the windows, but this is not the biggest problem. In this case, the window or sash frame may begin to deform, and later it will be inappropriate to restore them. To protect against complete replacement of windows, it is worthwhile to periodically just devote time to work on replacing broken accessories. You can have full confidence that the new accessories will last a long time, as we work with renowned manufacturers of these products. Repairing windows in Woodstock does not require much time and money, and all residents of Georgia can become our customers. Do not miss the opportunity to entrust the repair work to a team of experienced professionals!