Professional Window Repair company
Birchstone Ct, Belmont, NC 28012
08:00 - 17:00

Monday
08:00 - 17:00

Tuesday
08:00 - 17:00

Wednesday
Closed

08:00 - 17:00

Thursday
08:00 - 17:00

Friday
09:00 - 14:00

Saturday
Closed

Sunday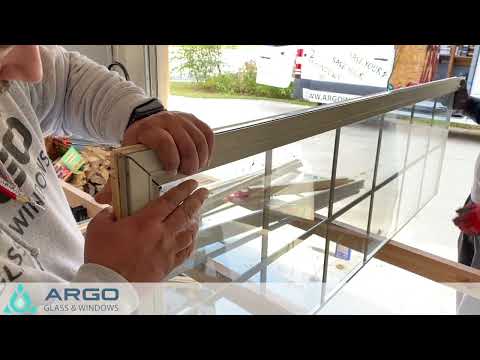 Window Repair Belmont
Window Repair Near Me
Get a FREE Estimate
Our specialist will do a full newew of your windows.
We focus only on your needs!
Window brands we repair
Pella Window Repair - Glass Replacement
Pella windows add a touch of elegance and innovation to homes in Belmont! If refinements are needed, our Window Repair service is ready to enhance and resolve. We strive to maintain the graceful elegance and advanced functionality of your windows.
Hurd Window Repair - Glass Replacement
Hurd windows in Belmont exhibit a unique charm and distinguished quality. Any minor inconsistencies are quickly and efficiently resolved by our Window Repair service. We endeavor to sustain the distinctive allure and flawless functionality of your windows.
Feldco Window Repair - Glass Replacement
Feldco windows bring steadfast durability and robustness to Belmont. Our Window Repair service is at your disposal to reinforce any aspects needing improvement, ensuring seamless functionality. We are dedicated to preserving the enduring resilience and reliability of your windows.
Norco Window Repair - Glass Replacement
Norco windows provide reliability and lasting durability to the Belmont area. Our Window Repair service proficiently corrects any issues, guaranteeing sustained quality and optimal operation. We aim to safeguard the longevity and impeccable performance of your windows.
Andersen Window Repair - Glass Replacement
Andersen windows offer innovative excellence and aesthetic brilliance in Belmont. Our Window Repair service is here to manage any arising complications meticulously. We focus on maintaining the exceptional design and enduring resilience of your windows.
Milgard Window Repair - Glass Replacement
Milgard windows are celebrated in Belmont for their consistent, high-quality performance. Our Window Repair service is available to address and optimize any issues, securing enduring reliability. We commit to keeping your windows' superior quality and dependable performance intact.
High-quality windows are a guarantee of warmth and comfort in the house. However, even the most expensive windows from famous brands may wear and tear over time. And so soon you will need to do window repair. ARGO Glass & Windows is happy to offer window repair and other services in Belmont. Our specialists will solve a problem of any complexity accurately and quickly, as our main office is located very close to the Belmont, North Carolina.
The reasons for the most common issues that lead to the window repair in Belmont, near me:
improperly performed installation of the sill;
wood in frames regularly absorbs moisture, that is why you have rotted wood;
the frame is damaged;
the sash is deformed;
the sill is broken;
the sash of the window opens simultaneously in tilt and swing modes.
We would like to draw your attention to the fact that if the window has begun to work worse or there are rotted areas on it, you need to call the specialist for the window repair. In order to get the best window repair service in Belmont, we recommend calling a specialist of ARGO Glass & Windows company. An experienced specialist will quickly and efficiently repair windows in your house, easily fixing all problems with professional service.
Other useful services in Belmont:
Window glass replacement in Belmont
If you are looking for professional glass replacement, look no more! We will provide you with the best result of the work completed.
Foggy repair in Belmont
When your windows are fogged, you just need to contact us for help. We are waiting for your calls!
Door repair in Belmont
In case you need top grade door repair service, we are exactly that place for the best result. We always work accurately and promptly.
Window replacement in Belmont
In order for you window to be replaced properly, you need to call professionals. We have a team of specialists with vast experience so that you will get what you need.
Hardware repair in Belmont
Hardware may fail time to time. We are happy to provide you with professional service to eliminate all issues with your mechanisms.
Ways to get professionals for window repair service in Belmont
All our window repair works in Belmont are carried out in a fairly short time, and in doing so we take into account not only the wishes of customers, but also all the rules to ensure your safety. We have a special service team that will provide you with high-quality window repairs as soon as possible. Request a call back or leave a request for the window repair service in Belmont and our managers will quickly contact you for quick assistance.
Leave a request
Our specialist will estimate the condition of your windows, will take measurements and prepare a cost calculation right at your home!
Map of Belmont, North Carolina
Windows Replacement Near Me
Find the best local company near Belmont, North Carolina