Charlotte NC

Window Repair
Argo Glass & Windows - Window Repair & Glass Replacement
5/5
Professional Window Repair company
10721 John Price Rd #1J, Charlotte, NC 28273
08:00 - 17:00

Monday
08:00 - 17:00

Tuesday
08:00 - 17:00

Wednesday
08:00 - 17:00

Thursday
Closed

08:00 - 17:00

Friday
09:00 - 14:00

Saturday
Closed

Sunday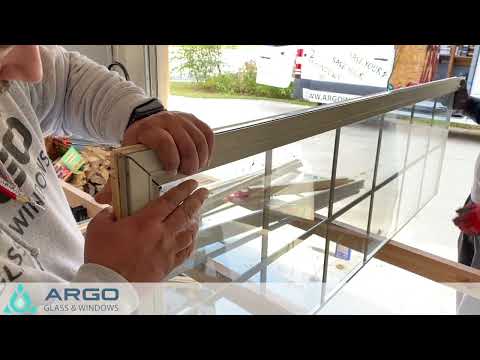 Window Repair Charlotte
Window Repair Near Me
Get a FREE Estimate
Our specialist will do a full newew of your windows.
We focus only on your needs!
Every homeowner should do window repair over time. ARGO Glass & Windows is ready to offer professional window repair and additional services in Charlotte for every issue with your window. Our experienced craftsmen are able to eliminate all damage accurately and quickly, as our main office is located very close to the Charlotte, North Carolina.
Some causes that lead to the window repair in Charlotte, near me:
drafts from various parts of the window: near the window sill, in the area of the frame;
wood in frames absorbs moisture and you have rotted wood;
the sash is deformed;
the sill is broken;
the sash is damaged or even broken.
If there are rotted areas on your window, you need to call the specialist for the window repair. In order to get the best window repair in Charlotte, we recommend calling a specialist of our company to provide yourself with professional service. Experienced craftsmen of ARGO Glass & Windows will consult you and then send you a specialist to inspect and fix any problems with the window of your house.
Services, that you also may look for in Charlotte:
Window glass replacement in Charlotte
We are fully responsible for the quality of our glass structures. Contact us and get comprehensive answers to all your questions about professional glass replacement.
Foggy repair in Charlotte
We are happy to provide our clients with comprehensive service for foggy repair. Our craftsmen are always ready to answer any question and help to make optimal decisions, taking into account the requirements of the client.
Door repair in Charlotte
We offer quite democratic and pleasant prices for door repair. Our specialists work quickly, but carefully and with a guarantee of excellent results.
Window replacement in Charlotte
Choosing quality windows for home or office, we want them to provide warmth and comfort. If there is a need in window replacement, we are waiting for your calls!
Hardware repair in Charlotte
Our company is engaged in repair and replacement of hardware. We work only with high-quality materials from world-famous manufacturers, and our employees are professionals with many years of experience.
The best specialists for window repair service in Charlotte
Homeowners may face a situation where after installation of windows there is a need to get window repair service. If you are looking for professionals in Charlotte, you can get the help of ARGO Glass & Windows company. We have a highly qualified team that is able to provide you with high-quality window repairs, using modern tools and products. Request a call back or leave a request for the window repair service in Charlotte so that we will quickly contact you for quick assistance. 
Leave a request
Our specialist will estimate the condition of your windows, will take measurements and prepare a cost calculation right at your home!
Map of Charlotte, North Carolina