Professional Window Repair company
Rock Hill Church Rd, Concord, NC 28027
08:00 - 17:00

Monday
08:00 - 17:00

Tuesday
08:00 - 17:00

Wednesday
08:00 - 17:00

Thursday
Closed

08:00 - 17:00

Friday
09:00 - 14:00

Saturday
Closed

Sunday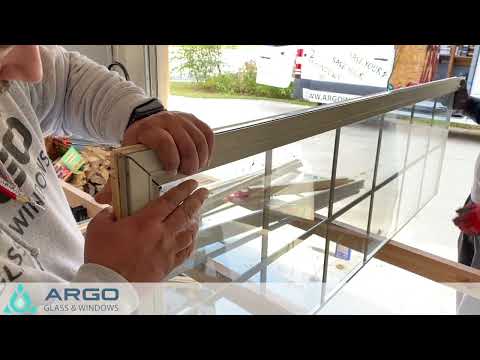 Window Repair Concord
Window Repair Near Me
Get a FREE Estimate
Our specialist will do a full newew of your windows.
We focus only on your needs!
Modern window construction can be operated for at least fifty years without losing its original functions. But even if the manufacturer's advice is fully respected, cracks are allowed. Window repair is necessary when the glass is subjected to deformation or mechanical damage. The most typical malfunctions of windows are sometimes eliminated by adjustment, but at times a high-quality window repair is still required in Concord. ARGO Glass & Windows is ready to solve any problems with your windows, by performing window repair service in Concord, North Carolina. When damage is minimal, the cost of window repair service in Concord will be significantly lower.
What if window repair is needed in Concord, near me
Over time, you may have begun to notice that different parts of the window, like sash, frame or sill, start to lose their functions or even there are rotted areas on the wood. And, perhaps, the window began to fog up inside the glass unit, a draft was felt from under it, and moisture appeared on the window sill. The reasons for such troubles can be different. Window repair is necessary in the following cases:
rotted wood;
sash has begun to loosely adhere to the frame;
there are cracks or glass is broken.
Specialists of ARGO Glass & Windows company use high-precision tools and equipment - we guarantee high quality window repair service in Concord, providing you with professional service. It is handled by professionals with vast experience, who are well versed in designs of various types, are able to quickly identify and fix any problems in your house.
Another important services in addition to window repair in Concord:
Window glass replacement in Concord
The extensive experience of our specialists makes it possible to carry out any repair of windows. That is why we guarantee high quality of work.
Foggy repair in Concord
Any defects in the window systems can disturb the comfortable microclimate in your home. If it's time to do foggy repair, we are here for all your windows needs.
Door repair in Concord
Thanks to many years of experience, specialists of our company are able to repair doors of any complexity. We are waiting for your calls!
Window replacement in Concord
By calling our specialist you will get professional replacement of windows at an affordable price. Experienced craftsmen will also give you necessary recommendations about proper operation of the window structure.
Hardware repair in Concord
Our  goal is to restore the workability of your windows. With our help you will return warmth and comfort in your house.
Common advantages that you can get in Concord with the help of specialists
Our company offers its clients, living in Concord, the most favorable conditions for window repair service. Craftsmen will arrive in the nearest time convenient for you. They will provide all the necessary information on your questions, will help to determine the solution that will meet all your wishes and requirements.
Leave a request
Our specialist will estimate the condition of your windows, will take measurements and prepare a cost calculation right at your home!
Map of Concord, North Carolina