Lowesville

Sliding Door Repair
Professional Sliding Door Repair company
S Hwy 16, Lowesville, NC 28164
08:00 - 17:00

Monday
08:00 - 17:00

Tuesday
08:00 - 17:00

Wednesday
08:00 - 17:00

Thursday
08:00 - 17:00

Friday
09:00 - 14:00

Saturday
Closed

Closed

Sunday
Hard to Sliding or Broken?
Get your Sliding Door working like NEW! We Install, Repair and Replace
Other Servises
Need Sliding Door Repair?
Hire the repair man you can trust!
704-397-4039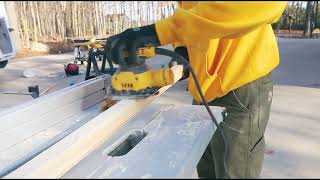 Sliding Door Repair in Lowesville NC
Sliding Door Repair Near Me
Get a FREE Estimate
Our specialist will do a full newew of your windows.
We focus only on your needs!
Sliding Door Repair in Lowesville
Many people refuse to install glass doors because of the material from which these products are made. The main reason is the unreliability of the material. However, we note that in the manufacture of glass products is used not ordinary, but a special glass, which has high strength characteristics. Even if it is destroyed and needs door repair service, the glass will not break to pieces. In case you get some problems with functioning of your door, then it's time to get the high-quality door repair service. ARGO Glass & Windows is happy to provide you with professional door repair service in Lowesville, North Carolina, making it possible to enjoy the coziness of your home again.
Main causes, when you need to get the door repair service in Lowesville, near me:
prolonged exposure to solar ultraviolet radiation (the profile loses its appearance, dyes fade, wood elements dry out);
glass replacement, etc.
Problems can arise as a result of repairs both directly at some distance and in the area of location of glass doors, such as patio, sliding, french or even wood doors. When the smallest violations appear, it is better to get the door repair service. We recommend every resident of Lowesville to carry out regular inspection of the structure by specialists and do not postpone the door repair or glass replacement if necessary. ARGO Glass & Windows company can perform the work with professional service, fixing all the broken parts of the door in your house. Actually, we provide repair for both residential and commercial buildings, having sliding, patio or french doors.
List of popular services in Lowesville, that you may also need:
Benefits of door repair service in Lowesville at ARGO Glass & Windows
Fashionable, practical and elegant glass doors consistently displace doors from other materials in the home and other type of properties. And if recently such products could be seen only in large specialized places, today it is no longer uncommon. To be calm about the quality of door repair service in Lowesville, you need to contact trusted specialists. ARGO Glass & Windows company has been providing door repair in Lowesville for many years.
Map of Lowesville, North Carolina