Lowesville

Glass Replacement
Professional Glass Replacement company
S Hwy 16, Lowesville, NC 28164
08:00 - 17:00

Monday
08:00 - 17:00

Tuesday
08:00 - 17:00

Wednesday
08:00 - 17:00

Thursday
08:00 - 17:00

Friday
09:00 - 14:00

Saturday
Closed

Closed

Sunday
Broken? Foggy? Condensation?
TOP - Quality glass at affordable prices! We Install, Repair and Replace
Other Servises
Need Glass Replacement?
Hire the repair man you can trust!
704-397-4039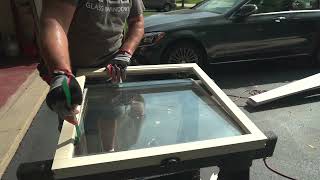 Glass Replacement in Lowesville NC
Glass Replacement Near Me
Get a FREE Estimate
Our specialist will do a full newew of your windows.
We focus only on your needs!
Glass Replacement in Lowesville
If you have cracked glass, please contact us and we will take care of necessary glass replacement works: prompt measurement, timely delivery and quality installation. Our specialists have extensive experience and will do glass replacement professionally and in the shortest possible time. ARGO Glass & Windows is happy to offer you a professional window glass replacement service in Lowesville, North Carolina.
Why window glass replacement service is necessary in Lowesville, near me
For both commercial and residential buildings, there may be several reasons for replacement:
cracks and chips appear on the glass of the double pane window;
exposure to sudden temperature changes, which also can lead to fog;
incorrect installation and as a result the sash could deform;
deformation of the double pane window profile;
the glass in the sash is broken or has fog.
To reduce the risk of cracks in the glass unit and depressurization of the structure, it is better to order the window glass replacement service in Lowesville from a company where experienced specialists work. ARGO Glass & Windows is exactly that place, where all your commercial or residential properties in Lowesville can have needed professional service. We can fix all the problems of any complexity in your house.
Other services in Lowesville, which also can be interesting for you, as glass replacement:
Where to get a top grade window glass replacement in Lowesville
All our glass replacement works are carried out in a fairly short time, and in doing so we take into account not only the wishes of customers, but also all the rules and regulations, to ensure your safety. That is why we recommend you contact our company for professional specialists who will perform the glass replacement in a proper way.
Map of Lowesville, North Carolina