Matthews NC

Window Repair
Professional Window Repair company
1301 Crescent Ln, Matthews, NC 28105
08:00 - 17:00

Monday
08:00 - 17:00

Tuesday
08:00 - 17:00

Wednesday
08:00 - 17:00

Thursday
Closed

08:00 - 17:00

Friday
09:00 - 14:00

Saturday
Closed

Sunday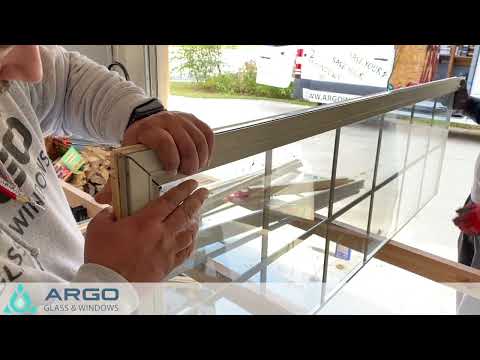 Window Repair Matthews
Window Repair Near Me
Get a FREE Estimate
Our specialist will do a full newew of your windows.
We focus only on your needs!
Any resident of Matthews often faces a situation when, after installing windows, it becomes necessary to get a window repair. It should be remembered that a window is a rather complex mechanism that requires special care and careful handling. The most typical malfunctions of windows are sometimes eliminated by adjustment, but at times a high-quality window repair is still required. In this case, you definitely need to enlist the support of professionals. ARGO Glass & Windows can help you to solve any problems with your windows, by performing window repair service in Matthews, North Carolina. We will send you an experienced craftsman to diagnose and fix problems in your window, completing the work quickly and efficiently. Don't put off solving the problems until later. With early treatment, when damage is minimal, the cost of window repair service in Matthews will be significantly lower. If it is possible to do with adjusting the fittings, we do so, saving the client time and money.
When window repair is needed in Matthews, near me
Over time, you may have begun to notice that different parts of the window, like sash, frame or sill, start to lose their functions or even there are rotted areas on the wood. And, perhaps, the window began to fog up inside the glass unit, a draft was felt from under it, and moisture appeared on the window sill. Or maybe there were problems, and more serious, up to a cracked double-glazed window. The reasons for such troubles can be different. Window repair is necessary in the following cases:
mold on the windows;
the handle is damaged;
rotted wood;
the window does not close;
blowing out of the window;
fogging of windows;
the doors do not open;
deformed window profile;
sash has begun to loosely adhere to the frame;
there are cracks or glass is broken.
Specialists of ARGO Glass & Windows company use high-precision tools and equipment - we guarantee high quality window repair service in Matthews, providing you with professional service. It is handled by masters with vast experience, who are well versed in designs of various types, are able to quickly identify and fix any problems in your house.
Another services in addition to window repair in Matthews:
Window glass replacement in Matthews
Replacing glass in windows is a difficult task that must be handled by a qualified craftsman. You have come to the right place, as we have many years of experience, which is reflected in an excellent result.
Foggy repair in Matthews
Our company can offer its clients high-quality and fast foggy repair service. We use only modern and high-quality products to make your windows clean again.
Door repair in Matthews
If your doors have problems with functions, you can enlist the help of the professionals of our company and get the best result of work.
Window replacement in Matthews
Window replacement in due time may be needed by any homeowner. If you are ready for changes, please contact our company and the specialists will carry out the work as soon as possible.
Hardware repair in Matthews
If you have some problems with the hardware, you should not underestimate this problem. By calling our company, you can get rid of any existing defects and receive a valuable advice on hardware care at the same time.
Benefits you can get in Matthews with the help of professionals
Our company offers its clients, living in Matthews, the most favorable conditions for cooperation. The company responds promptly to the applications received and fulfills them quickly, in the shortest possible time, regardless of the complexity of the upcoming work. An important advantage is that we offer maintenance after window repair service. We guarantee high quality installation at an affordable price.
Leave a request
Our specialist will estimate the condition of your windows, will take measurements and prepare a cost calculation right at your home!
Map of Matthews, North Carolina