Mint Hill

Foggy Window Repair
Professional Foggy Window Repair company
10616 Lawyers Rd, Mint Hill, NC 28227
08:00 - 17:00

Monday
08:00 - 17:00

Tuesday
08:00 - 17:00

Wednesday
08:00 - 17:00

Thursday
08:00 - 17:00

Friday
09:00 - 14:00

Saturday
Open

Closed

Sunday
Broken? Foggy? Condensation?
TOP - Quality glass at affordable prices! We Install, Repair and Replace
Other Servises
Need Foggy Window Repair?
Hire the repair man you can trust!
704-397-4039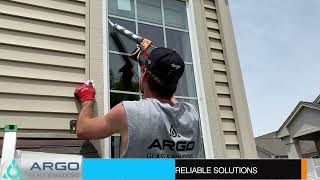 Foggy Window Repair in Mint Hill NC
Foggy Window Repair Near Me
Get a FREE Estimate
Our specialist will do a full newew of your windows.
We focus only on your needs!
Foggy Window Repair in Mint Hill
Every year with the arrival of cold weather, homeowners face the same problem - fogged windows. In severe cases, condensation flows to the windowsill, and from it - on the floor. But only these problems are not limited: in the houses becomes damp and cold, sometimes there may be mold or mildew. After a few years of dealing with this problem, you can come to the need for an expensive replacement of windows. To begin with, you need to understand why the windows are fogging, and only then decide what to do in such a situation, in particularly to get the foggy repair service. ARGO Glass & Windows can offer you the necessary help, by performing the best result of foggy repair service in Mint Hill, North Carolina.
Common reasons to get foggy repair service in Mint Hill, near me
Residents of Mint Hill often face with fogged windows, which need the foggy repair service. Fog with drops of water on double pane windows is not only aesthetically unattractive, but also threatens the formation of moldy mildew. It often conveys the suggestion that in this case you need to make the window replacement, but firstly let's take a look at the possible causes of condensation on the double pane windows.
Bad ventilation system.
Repair. The appearance of condensation inside the window is a frequent consequence of repair work in the apartment.
Wide window sills.
Temperature difference.
Indoor flowers.
If you see some drops of water with fog on your windows, you should contact professionals, because these problems can lead to broken glass and even glass replacement. ARGO Glass & Windows company can offer you a professional service for foggy repair in Mint Hill. Our team of experienced craftsmen will fix fogged windows in your house.
Some additional important services, as foggy repair:
How to get the help in Mint Hill, when it is needed to get the foggy repair service
The greater the temperature difference between the house and the street, the more likely it is that fog will form on the glass, and it can be quite abundant. If you need help with foggy repair, you just need to call us. Our craftsdmen will carry out all the work in a short time, while the prices for foggy repair service in Mint Hill are affordable.
Map of Mint Hill, North Carolina