Mint Hill

Sliding Door Repair
Professional Sliding Door Repair company
10616 Lawyers Rd, Mint Hill, NC 28227
08:00 - 17:00

Monday
08:00 - 17:00

Tuesday
08:00 - 17:00

Wednesday
08:00 - 17:00

Thursday
08:00 - 17:00

Friday
09:00 - 14:00

Saturday
Open

Closed

Sunday
Hard to Sliding or Broken?
Get your Sliding Door working like NEW! We Install, Repair and Replace
Other Servises
Need Sliding Door Repair?
Hire the repair man you can trust!
704-397-4039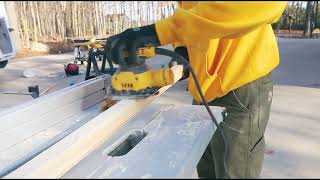 Sliding Door Repair in Mint Hill NC
Sliding Door Repair Near Me
Get a FREE Estimate
Our specialist will do a full newew of your windows.
We focus only on your needs!
Sliding Door Repair in Mint Hill
Glass structures in the interior of the office, shopping center, café and even in the living space have long been common. Glass products look light and brittle, but this is a deceptive impression. With innovative solutions, glass door installation is a practical and safe solution. When defects in glass doors are identified and repair work is needed, with our help you can get a high-quality door repair service in Mint Hill, North Carolina.
What if I need to get the door repair service in Mint Hill, near me?
There are several types of popular glass doors in Mint Hill, such as french, sliding or patio with wood materials. Most often, door repair is provoked by glass. Repair of doors with broken glass consists in a complete replacement of the door leaf. To avoid replacement of the whole door, you should contact professionals for door repair. Residents of Mint Hill, having patio, french, sliding or even wood door, can get the help of ARGO Glass & Windows company. Our specialists will provide you and your house with professional service for door repair, fixing all the existing problems.
Services, that also might be looking for with door repair in Mint Hill:
How I can get the best door repair service in Mint Hill
In addition to the traditional wooden and metal doors, glass doors are very popular. They are often installed in houses, apartments, cottages and offices. They look quite unusual, and give a sense of large space and freedom of movement. Door repair involves a number of factors, while we always provide all our customers with relatively low cost of glass door repair service in Mint Hill at ARGO Glass & Windows. 
Map of Mint Hill, North Carolina