Mint Hill

Window Hardware Repair
Professional Window Hardware Repair company
10616 Lawyers Rd, Mint Hill, NC 28227
08:00 - 17:00

Monday
08:00 - 17:00

Tuesday
08:00 - 17:00

Wednesday
08:00 - 17:00

Thursday
08:00 - 17:00

Friday
09:00 - 14:00

Saturday
Open

Closed

Sunday
Doesn't open or stay up?
Fix first replace at worst! We Install, Repair and Replace
Other Servises
Need Window Hardware Repair?
Hire the repair man you can trust!
704-397-4039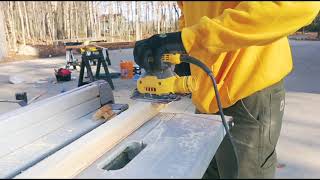 Window Hardware Repair in Mint Hill NC
Window Hardware Repair Near Me
Get a FREE Estimate
Our specialist will do a full newew of your windows.
We focus only on your needs!
Window Hardware Repair in Mint Hill
Window hardware is a complex mechanism that provides certain functionality in working with a window. In order for window components to set high requirements, you should regular repair and adjustments of mechanisms. If any mechanism of the window is out of order, repairing the window elements will be an economical way out. ARGO Glass & Windows is ready to offer you a high-quality repair service in Mint Hill, North Carolina.
Ways to get the best repair service in Mint Hill, near me
No matter how strong the window or door structures installed in your home are, they can fail, wear out, or require adjustment of mechanisms. Broken locks or keepers, as well balancer and operators are the most common issues among homeowners from Mint Hill. In any case, regardless of the severity of the damage to the elements or the window, the craftsmen of our company will be able to support you, quickly eliminating them. ARGO Glass & Windows company can offer you a professional service for hardware repair in Mint Hill. Our team of experienced craftsmen will fix any existing problems, that you can have in your house.
Other the most popular services in Mint Hill:
Common advantages for residents of Mint Hill when contacting our company
Modern windows in Mint Hill are equipped with modern and high-quality components. But no matter how good they are, they have to be adjusted from time to time. ARGO Glass & Windows provides services for repair and replacement of window components for all homeowners from Mint Hill.
Map of Mint Hill, North Carolina