Monroe

Sliding Door Repair
Professional Sliding Door Repair company
515 Lindsborg Trail, Monroe, NC 28110
08:00 - 17:00

Monday
08:00 - 17:00

Tuesday
08:00 - 17:00

Wednesday
08:00 - 17:00

Thursday
08:00 - 17:00

Friday
09:00 - 14:00

Saturday
Closed

Closed

Sunday
Hard to Sliding or Broken?
Get your Sliding Door working like NEW! We Install, Repair and Replace
Other Servises
Need Sliding Door Repair?
Hire the repair man you can trust!
704-397-4039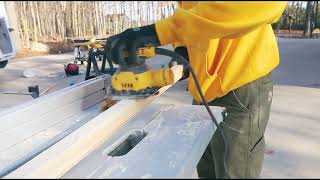 Sliding Door Repair in Monroe NC
Sliding Door Repair Near Me
Get a FREE Estimate
Our specialist will do a full newew of your windows.
We focus only on your needs!
Sliding Door Repair in Monroe
Glass is the most ancient material invented by man. It is used for the manufacture of dishes, furniture and other things. Recently, glass doors have become one of the most popular glass products in Monroe, Wisconsin. Every year more and more glass doors are installed in supermarkets, business centers, shops, boutiques, private houses and apartments. Despite all the advantages of glass doors, they tend to fail, that is, mechanisms that provide ease of use begin to work poorly. ARGO Glass & Windows company can provide every resident of Monroe with door repair service and adjusting of glass door mechanisms.
The need for door repair in Monroe, near me
Any movable structure in Monroe during operation requires regular inspection and maintenance in order to do without replacement. Most often, the elements that give in to the most intense loads fail, but the problem can also arise as a result of wear of the seal or the banal ingress of debris. Over time, even a small problem can lead to the fact that doors with glass, such as sliding, patio, french or even wood types, stop closing, cracks are formed in the structure through which moisture and cold air will enter the room, and even glass panels can be damaged with significant deformations. In order to get rid of any problems with your doors, you need to get the door repair service in Monroe. In addition to natural wear and tear, the need in repair can be caused by other factors:
violation of the integrity of buildings as a result of subsidence and natural shrinkage of the walls;
seismic activity;
increased vibrations from operating mechanisms, constant loud music, traffic on the street and other reasons;
regular changes in temperature and humidity;
fires, floods and other emergencies;
prolonged exposure to solar ultraviolet radiation;
the appearance of fungus, mold, insects;
installation violations;
violations from exploitation;
acts of vandalism (up to broken glass).
Also, problems can arise as a result of repairs both directly in the area of location and at some distance. ARGO Glass & Windows company can provide every house in Monroe with needed professional service for door repair, which allows to get the best resulted of work. Our team of professionals will fix all the existing problems with wood, sliding, patio or french doors, making your life easier with the help of door repair service and without replacement.
Additional services to door repair from our company:
Where to go for a door repair service in Monroe
Glass door repair includes a variety of tasks. First of all, this is the adjustment of the mechanism, the replacement of seals and worn out elements, as well as the restoration of the appearance. Sometimes it is necessary to restore glass panels that are cracked, scratched or chipped. Our company is ready to offer you a professional door repair service in Monroe for your glass doors, including restoration or making an exact copy of damaged parts.
Map of Monroe, North Carolina