Monroe

Window Hardware Repair
Professional Window Hardware Repair company
515 Lindsborg Trail, Monroe, NC 28110
08:00 - 17:00

Monday
08:00 - 17:00

Tuesday
08:00 - 17:00

Wednesday
08:00 - 17:00

Thursday
08:00 - 17:00

Friday
09:00 - 14:00

Saturday
Closed

Closed

Sunday
Doesn't open or stay up?
Fix first replace at worst! We Install, Repair and Replace
Other Servises
Need Window Hardware Repair?
Hire the repair man you can trust!
704-397-4039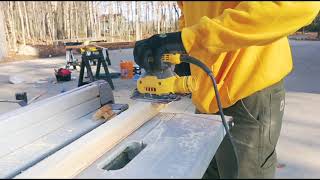 Window Hardware Repair in Monroe NC
Window Hardware Repair Near Me
Get a FREE Estimate
Our specialist will do a full newew of your windows.
We focus only on your needs!
Window Hardware Repair in Monroe
Window parts are a set of parts that are used to close and press the window sash to the frame. But if in old windows the entire set of elements was limited to a handle and two hinges, then modern parts for high-quality windows are a complex mechanism. World-class elements are manufactured in factories around the world. Engineers come up with all the new configurations and functions, and the consumer becomes more and more convenient to live. Over the past ten years, factories in Wisconsin have invented and implemented: parts with a childproof and anti-burglar function have been improved, and new types of window handles have been developed.
What to do, when is the repair needed near me in Monroe?
When fixing window hardware, you need to be sure of the malfunction of specific mechanisms or such parts, as locks, keepers and balancers. You can determine the breakdown by the following signs:
The handle works poorly. It can rotate completely along the axis, not move to the end positions, or not move completely.
Airing does not turn on. The mode is activated thanks to an additional folding mechanism. It can be damaged if handled incorrectly, if the operating rules are not followed.
The handle and sash do not move, and there is no visible interference with their operation or you have broken operators.
The window won't close or open. In the absence of regular maintenance or contamination inside, it can jam.
Some elements work with noises. Extraneous sounds indicate clogging, lack of lubrication or deformation of parts.
In order for the replacement and repair of window mechanisms in Monroe to be performed efficiently and quickly in your house, it is better to get the support of professionals. To perform the procedure correctly, you need to have certain skills, to thoroughly know the features of a particular design. An attempt to change parts with your own hands can increase the cost of subsequent repairs. ARGO Glass & Windows company can provide all the residents of Monroe with needed tools and experience for adjustment in order to perform the work with the professional service.
Bonus services in Monroe:
Professional hardware repair in Monroe
Repair service in Monroe, performed by a specialist, in most cases solves all problems and difficulties with the functioning of the window. Professional will quickly identify the cause of the breakdown and correctly eliminate it, carry out maintenance, advise you on the care of window systems. Many modern window systems have their own characteristics, which can only be taken into account by a specialist with repair experience. Each craftsman from our company has been working in this area for many years and has vast experience, which provides a sufficient knowledge base and guaranteed flawless results for every resident of Monroe.
Map of Monroe, North Carolina