Pineville NC

Window Repair
Professional Window Repair company
N Polk St, Pineville, NC 28134
08:00 - 17:00

Monday
08:00 - 17:00

Tuesday
08:00 - 17:00

Wednesday
08:00 - 17:00

Thursday
08:00 - 17:00

Friday
Closed

09:00 - 14:00

Saturday
Closed

Sunday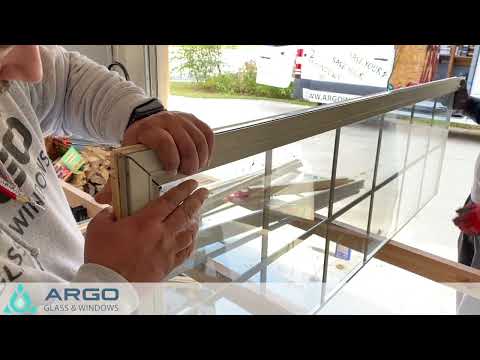 Window Repair Pineville
Window Repair Near Me
Get a FREE Estimate
Our specialist will do a full newew of your windows.
We focus only on your needs!
Window brands we repair
Pella Window Repair - Glass Replacement
Pella windows in Pineville offer an elegant blend of style and innovation! If imperfections are found, our Window Repair service is on standby to refine and resolve. We help maintain the aesthetic appeal and innovative features of your windows.
Hurd Window Repair - Glass Replacement
Hurd windows in Pineville radiate a unique and distinct elegance. Our Window Repair service is adept at resolving any discrepancies swiftly and effectively. We are committed to sustaining the beauty and smooth operation of your windows.
Feldco Window Repair - Glass Replacement
In Pineville, Feldco windows are revered for their strength and durability. Our Window Repair service is always ready to reinforce any weak points, ensuring optimal functionality. We maintain the robust nature of your windows.
Norco Window Repair - Glass Replacement
Norco windows in Pineville prioritize lasting reliability and resilience. For any concerns, our Window Repair service proficiently addresses and rectifies. We guarantee sustained excellence and high performance.
Andersen Window Repair - Glass Replacement
Andersen windows bring design brilliance and innovation to Pineville. If any issues arise, our Window Repair service meticulously resolves them. We are dedicated to maintaining the innovative design and enduring resilience of your windows.
Milgard Window Repair - Glass Replacement
Milgard windows are renowned in Pineville for delivering unwavering quality. Our Window Repair service swiftly rectifies any issues, ensuring steadfast reliability. We strive to maintain the superior quality of your windows.
Modern windows are very popular in Pinewille because they guarantee warmth, sound insulation and comfort in the house. But even the most expensive windows wear out over time. So sooner or later you will need to do window repair. When you need to get professional window repair service in Pinewille, you should choose the ARGO Glass & Windows company. The location of our office is very close to Pinewille, North Carolina, that allows to get to your home quickly and start the window repair as quickly as possible.
When it is necessary to get the window repair service in Pinewille, near me
Window repair is needed in case of violation of the rules for operating the profile or excessive loads on window structures. Most often, homeowners from Pinewille face the following problems:
a gap between the sash and frame;
drafts and condensation with visible rotted areas on wood;
your sill was installed improperly;
difficulties with closing the window sashes;
the sill is broken, as well as frame.
ARGO Glass & Windows company is happy to provide you with professional service. Initially, specialists will inspect the windows in order to identify the causes of the malfunction, and only after that they will start window repair. Craftsmen are able to fix all the problems of any complexity in your house, including rotted wood.
Some extra services to have, living in Pinewille:
Window glass replacement in Pinewille
ARGO Glass & Windows company have vast experience in the repair of windows. Whatever a problem, professionals will quickly perform the best result of work completed.
Foggy repair in Pinewille
If you need to eliminate fog from your windows, we are happy to help you. Specialists of our company will provide the necessary foggy repair service in a proper way.
Door repair in Pinewille
Our craftsmen have many years of successful experience in the repair of all types of doors. We will help you to quickly solve any issue with your glass system.
Window replacement in Pinewille
Window replacement is not an easy task so that you need to do window replacement. We have assembled a team of professionals who will give warmth to your home.
Hardware repair in Pinewille
When it's time to do hardware repair, we are here to help you. Our specialists work with the most modern materials and have a professional set of necessary tools as well as a large selection of hardware.
Window repair in Pinewille with the help of specialists
Windows repair is a process that requires experience. Our extremely skilled craftsmen carry out not only good window repair service in Pinewille, but also accurate breakdown diagnostics, which will allow you to return your windows to their original condition.  With our window repair service, your windows will be like new or even better than new!
Leave a request
Our specialist will estimate the condition of your windows, will take measurements and prepare a cost calculation right at your home!
Map of Pineville, North Carolina
Windows Replacement Near Me
Find the best local company near Pineville, North Carolina