Professional Services
Semco Windows & Doors Repair
Service
Semco Windows & Doors Repair
One of the most important parts of any interior providing an aesthetic perception and favorable living conditions are windows and doors. These products serve not only for light and ventilation, but also perform a number of other necessary functions, such as heat and sound insulation.
Semco Windows & Doors Repair company
Semco Windows & Doors Repair Offered in
Wisconsin,

Illinois,

Texas,

:
Semco Windows & Doors Repair Near Me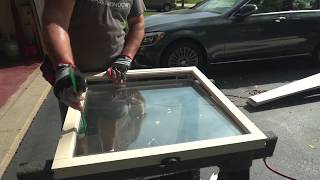 Wood window repair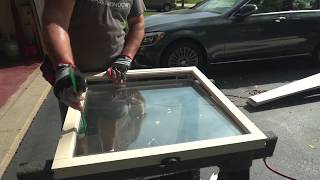 Wood window restoration
Semco Windows & Doors Repair
Despite its practicality and durability, windows are subject to wear and tear. Quite often you can notice that the closed window has been blown out or the sash has difficulty closing / opening. Malfunctions of this kind significantly reduce the level of comfort in the room.
If during the operation of your Semco windows & doors began to lose their performance, then do not think about replacing them, because it is quite a costly affair. Most problems are easily adjustable and repairs can fix most problems. Any type of service of this type is much cheaper than a complete replacement of the window structure. Therefore, when deciding to repair your windows, you save on the purchase of new products and their installation.
Our company provides Semco windows & doors repair services at competitive prices. We employ only highly qualified and experienced specialists who can solve any problems in the shortest possible time and time convenient for you. We give a guarantee for our work and during this time we provide free after-sales service. The usual adjustment of the Semco windows only "cures the symptom", our craftsmen eliminate the cause, which reduces the risk of repeated structural failure. Our company adheres to the motto - provide only quality work on time!
Benefits of working with Semco windows & doors Repair
Window repair should be carried out not only when defects and malfunctions appear, but also long before they occur, for preventive purposes. Our company specializes in providing quality services for the replacement of parts and components. Replacement of Semco window accessories is possible on the day of treatment. During the work, professional materials are used that eliminate leakage, blowing, condensation.
Several reasons why you should contact us
Experience. We have been working in this field of services for many years. During this time, we met a variety of types of Semco window & door repair. We always know exactly and clearly what needs to be done.
Knowledge. We have passed vocational training in the field of services. Therefore, you can be sure of us as specialists. We have all the certificates for the job.
Quality is our foundation! This is our guide! We are responsible for our work and are ready to provide the highest quality services for all types of services.
Turnkey work. If you contacted us about one of the services you are interested in, in any case, we will always make a complete diagnosis of all windows and doors and will be happy to give recommendations for their maintenance.
Warranty. We are confident in our work; therefore we are pleased to provide a guarantee for all types of our work. A guarantee for accessories, window and door elements, fittings and materials is also provided if a receipt is presented for our work.
Convenient time. We will come at any time convenient for you! We work without lunch and days off.
Urgently. If your windows and doors need urgent help, we are ready to make an urgent call! In this case, a specialist can leave in one hour! To arrange an urgent departure, please call the indicated phone numbers!
Knowledge under repair. We use the latest technologies, modern materials and provide the most complete assortment of components to give you the opportunity to choose exactly what you need.
Profitable price. We are happy to talk about prices, because this is one of our most important advantages! We know how important it is to keep your windows in good condition, so we take care of affordable prices.
Do not drag out for a long time with the inconvenience or discomfort associated with the Semco windows, since at the initial stage you may need just an inexpensive window repair or element replacement. If this fact is ignored, subsequently it can lead to serious repairs and, as a result, large material costs.