Argo Glass & windows - Glass replacement, Foggy Window Repair
Addison Rd,

Addison

,

TX

75001
Monday: 08:00 - 17:00
Tuesday: 08:00 - 17:00
Wednesday: 08:00 - 17:00
Thursday: 08:00 - 17:00
Friday: 08:00 - 17:00
Saturday: 09:00 - 14:00
Sunday: Closed
Need Window Works?
Hire the repair man you can trust!
972-360-6007
Before
After
Before
After
Before
After
Before
After
Before
After
Before
After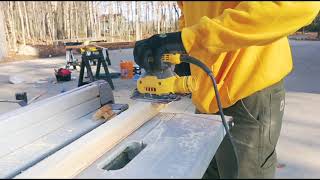 Reliable window repair Company in Addison, Texas
Windows in any building are the least protected part of it, so they require special care and care when using. For example, they can be deformed under the influence of climatic conditions in which they are exploited, or they can be damaged mechanically.
Services Offered in
Addison

:
HARDWARE / MECHANISM REPAIR
Nearest Cities we Serve
Gribble

(75229)

Highland

(77530, 77562)

Inwood

(75244)

Oldham

(79001, 79010, 79092, 79098)

Trinity Mills

(75862)
Window Repair Near Me
Are your windows foggy? It means there is a broken seal! But there is no need to worry, you don't have to replace the window, you can just replace the glass! Call ARGO GLASS & WINDOWS to schedule a free estimate
Read Latest News
Addison Window Repair
Often windows are broken and require replacement with new ones. From the temperature drops cracking sealing gum, because of what they have to be replaced with new ones.
it's impossible to cope with these works on your own, as this requires experience and a special tool. In Addison, windows can be repaired by our employees, and we work throughout the state of Texas.
Every year the number of our clients continues to grow rapidly, which once again proves the high professionalism of the staff and the most responsible approach to the performance of their duties. In this direction we have been developing for a long time, so we managed to acquire professional equipment and attract the most experienced specialists to cooperation.
In Addison, repair of windows can be carried out in a short time, since we have all the necessary resources for this. Simply contact us in a convenient way and order the necessary service. We don't overestimate the cost of our services; we work officially, openly and transparently; therefore, hundreds of people have already managed to trust us and they have not regretted their choice.
In what situations will we be helpful to you?
If you notice the slightest malfunction in the windows, you can safely rely on the professional assistance of our employees. We also provide expert assistance in the maintenance of windows that have been installed for quite some time. It doesn't matter the actual state of production, its manufacturer and other trifles. Our representatives individually inspect each object, diagnosing the window for the presence of various faults. For example, if the glass unit is damaged, it will be promptly replaced with a new one, and the cost of this work will not be prohibitive for you. All sizes will be removed by our employees, and the production of glass packs will be discussed directly with the manufacturer.
Fittings of window structures also often fail and may require an immediate replacement. In this case, the help of our employees will be useful to you. They can quickly dismantle damaged fittings and install a new equivalent from a famous manufacturer. Fortunately, there is no shortage in the selection of quality products, so it will be possible to restore the performance of your windows in a short time.
If the window unit is quite intensively exploited, and its quality is not very high initially, then in this case the need to replace fittings will manifest itself over time.
Find a professional window repair near You in Addison, TX.
Remember that In Addison window repair can be implemented by professionals with a minimum time frame, so you will not have any cause for concern. We work throughout the state of Texas and are always ready to do work of any complexity. Your windows will be able to serve as long as possible, without causing any complaints on your part!